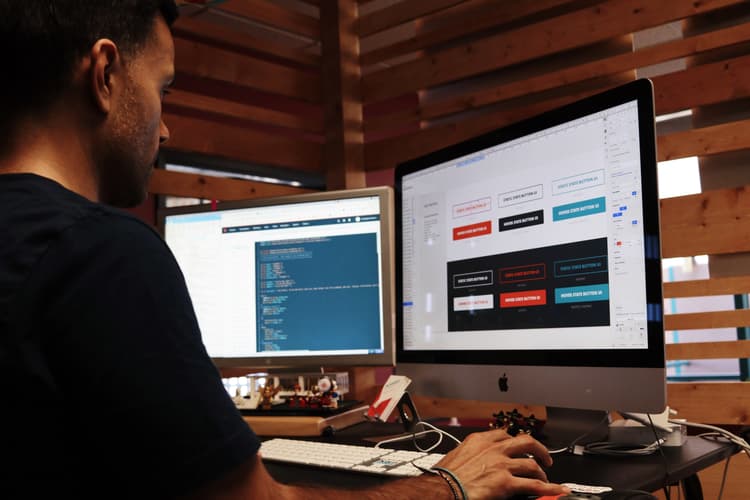 Choosing the Right Flexible ecommerce Plugin: Key Considerations for Your Business
Are you looking to start selling products online but don't know where to begin? With the right flexible ecommerce plugin, you can easily set up an online store and start selling products quickly. But with so many options available, it can be difficult to decide which one is best for your business.
In this article, we'll explore some of the key considerations when choosing an ecommerce plugin and how Shoprocket.io can help make your store setup and management easier. We'll cover topics such as product selection, marketing, customer engagement, order fulfillment, SEO optimization, website design, user experience, and more.
Advantages of Selling Online
Selling online has a number of advantages over traditional retail stores. It allows you to reach a much wider audience than a physical location and you can reach customers from all over the world. You can also increase your sales by offering discounts and special offers. Additionally, you don't need to worry about staffing or overhead costs associated with running a physical store.
Another advantage of selling online is that you can track customer data and use it to make decisions about what products to offer and how to market them. This type of data analysis helps you target customers more effectively and increase sales.
Challenges of Selling Online
One of the main challenges of selling online is getting customers to your website in the first place. You need to invest in search engine optimization (SEO) to ensure your website is visible in search engine results. You also need to create content that engages customers and drives them to take action.
Another challenge is ensuring that customers have a good experience on your website. This means making sure it's easy to navigate, has a modern design, and loads quickly. It's also important to provide clear information about shipping costs and delivery times so customers know what to expect.
Finally, managing orders can be a challenge if you're not using the right tools. You need an efficient way of tracking orders and processing payments so that customers get their orders quickly and without any issues.
Why Choose Shoprocket.io?
Shoprocket.io is a robust ecommerce platform designed to make store setup and management easier. It offers a range of features that make it an ideal choice for businesses looking to sell products online.
Easy Integration: You can easily integrate Shoprocket.io into existing websites or web builders by simply copying and pasting the embed code.
Free Test Mode: Shoprocket.io offers a free test mode so you can try out the platform before committing.
Fully Hosted & White-Label Solution: Shoprocket.io is fully hosted and white-labeled, meaning you don't have to worry about hosting or maintenance.
Customization Options: Shoprocket.io allows you to customize your store with various themes, colors, fonts, etc.
Integration with Popular Tools & Services: Shoprocket.io integrates with popular tools and services such as Stripe, PayPal, Payu, Verifone, Royal Mail, DHL, FedEx, UPS, Hermes, DPD etc., allowing you to accept payments from multiple sources.
Compliant with GDPR Regulations: Shoprocket.io is compliant with GDPR regulations.
No Transaction Fees on All Plans: Shoprocket.io does not charge any transaction fees on any of its plans.
Conclusion
Choosing the right ecommerce plugin for your business is an important decision. With Shoprocket.io, you get a robust platform that simplifies store setup and management while offering features such as easy integration, free test mode, customization options, integration with popular tools and services, compliance with GDPR regulations, and no transaction fees on all plans.
Ready to start? Sign up for Shoprocket.io today and start selling products online quickly and easily!