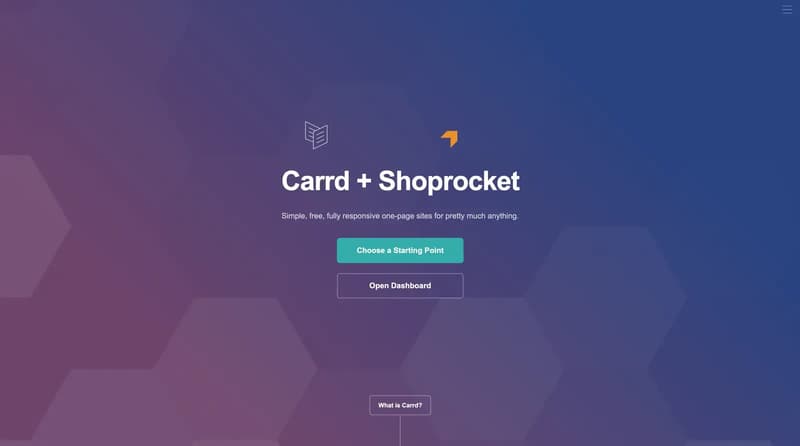 Carrd.co is one of the simplest, most intuitive one-page website builders on the market today, which makes it a perfect match for Shoprocket.
Most ecommerce platforms are overly complex and bloated with unnecessary code, slow page loads and too many steps to checkout. With Shoprocket + Carrd, that's a thing of the past.
Another method we see, are platforms that simply "link" to the store, hosted on their platform. This isn't an integration and we strongly advise against using this method where possible. Selling directly in your content produces a vastly higher conversion rate, meaning more sales!
How to add ecommerce to Carrd.co
Once you've signed up to Carrd, you can login to your Shoprocket account and copy your embed code (Sales channels -> existing website), next head back to your Carrd website editor, and choose "Embed" from the "Add en element" menu.
You'll see a new sidebar, scroll to the bottom of that and paste the Shoprocket code into the field labelled "Code".
Save and publish your Carrd website, and you should see your Shoprocket store, ready to go!