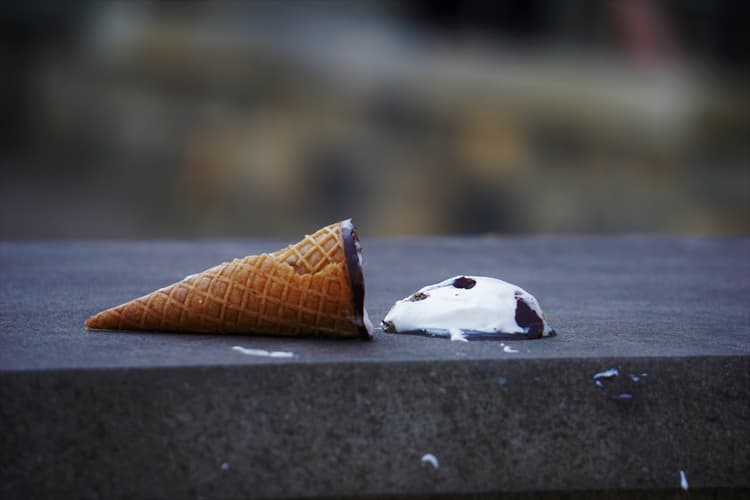 I would love to get your feedback on this. Do you agree, disagree or have any other ideas? Let us know on social @shoprocket!
Our ecommerce Experts
BKA Content
One of the most common marketing mistakes that e-commerce store owners are making is using the manufacturer product descriptions. By using the manufacturer description, you're using the same description as nearly all the other vendors of the same product.
Not only will an original description help set your site apart and make it more unique, it will also improve your SEO rankings since you won't be competing with 100's of other vendors that are using identical content. By simply rewriting the descriptions and making them your own, you'll jump way ahead of your competition.
Jon Bingham — BKA Content
John B. Dinsmore, Ph.D.
A lot of e-Store owners typically assume they know who their customer is and what drives them to their store instead of a competitor. So long as the store performs at least reasonably, they never test those assumptions. I have worked with online retailers who really understand who their customer is and why they come to their site a few years after launch.
Test your intuitions and talk to customers to get a better understanding of who they are. It will not only enhance your sales but also lower click-through costs on Google Adwords through greater relevance.
John B. Dinsmore, Ph.D. — Wright State University
Rippleout Marketing
One of the most common mistakes I see among e-commerce store owners is not utilising the marketing potential within their current customers. It's much harder to generate new custom than to encourage repeat sales from people who have already purchased from you and have (we assume) received a good service.
Small businesses can really easily take advantage of this potential repeat customer stream through ensuring they keep all customer details and then using a free (initially) email service like Mailchimp to keep in touch with customers, and advise them of new products and services.
Elliot Simmonds — Rippleout Marketing
SoMe Connect
I would say that the #1 mistake I see online e-commerce companies making is overthinking social media and it's impact to drive sales. Often times, newish companies without a base build out incredible social media platforms but find that they're not talking to anyone and/or they have run paid like campaigns to an audience that may or may not be interested.
I would advocate that we advise companies to spend 20–30% of the time creating great content and spending the rest in promoting it personally (to bloggers, influencers, social media outreach). It's more effective to work on direct outreach in the beginning that later being frustrated that social is not driving the returns expected (though, social is meaningful for brand awareness and credibility).
Aalap Shah — SoMe Connect
Bright Ethics
In our experience, consistency is key to driving real engagement from social media when promoting an eCommerce store, regardless of the type of products or services.
Many sites engage with social media on multiple platforms, e.g. Twitter, Facebook, Snapchat, and Instagram, all at once. This is a good strategy for large organisations with significant marketing capabilities, however for smaller companies this strategy often means that content is spread thinly across multiple platforms.
It is much better to focus your marketing efforts down onto one or two channels, choosing the platform which is most used by your customer base. e.g. millennials on Instagram.
Bethan Vincent — Bright Ethics
Clutch.com
One of the most common marketing mistakes ecommerce store owners make is accepting their inability to identify their customers. Businesses have an unprecedented amount of customer data at their disposal revealing who they are, how they shop, when they buy and so much more.
Having the ability to synthesise this cross-channel data spanning your ecommerce site, social accounts, mobile application and other sources allows you to deliver personalised, relevant engagements that convert at dramatically higher rates and earn your brand genuine customer loyalty. Over 78% of your customers expect you to 'know' them. Don't fall into that common trap of ignoring who they are by treating them all the same.
Mark Harrington — Clutch.com
Bayley McDaniel
Stop trying to sell everything to everyone. It's the most basic and essential marketing tactic that everyone manages to overlook — get to know your customer on an innate, real level through discovery calls and in-person meetings, and learn what their driving motivations are and why your product is the solution.
This can be done for free and inexpensively — offer a few of your best selling customers a $50 gift card (margin accounting it actually costs you a fraction of that) to jump on a call with you and answer questions about them. Not about you, about them. Use these personas to structure your messaging and have an authentic, specific, and solution-oriented dialogue with your customer.
Bayley McDaniel — Bayley McDaniel
Shockley Marketing LLC
Commerce store owners can make a near immediate increase in their search rankings, and in turn web traffic, simply by optimising the meta information on each individual product page as well as the category pages on the site. This is especially helpful for eCommerce store owners who compete in niche markets where the online market is not saturated with major retailers. To help choose the best meta title, visit http://ift.tt/1ox15e6 to get an idea of search volume for that exact language. A basic template of a meta title for a product page usually looks like this 'Product Name for sale | Business Name'
Alexander Shockley — Shockley Marketing LLC
JMAC Supply
A major mistake I've seen is not putting enough focus on gaining trust. There are many options out there to help e-commerce companies gain trust — my favourite is Google Trusted Stores. It is much easier to get approved now than it used to be, so I would definitely recommend everyone apply for that. We saw a very nice boost in conversions once we implemented Google Trusted
Stores.
Miki Segal — JMAC Supply
SEOWorks
When dealing with clients the most common mistake I see is a lack of consistency.
For example, I often find that companies do not have similar enough about us and contact details on their various media channels. Having non-matching, dissimilar, or even a slight variation in the addresses such as including St. while the other says Street on various owned media channels can harm the search engine results, and ultimately the visibility of the website. This lack of consistency confuses Google's algorithms and sends a signal that the company is not reputable or competent.
Nathan Barber — SEOWorks
Lake One Digital
Common ecommerce mistakes: Ecommerce stores too often neglect their on-site data. Not having a well-implemented analytics platform leaves stores without strong remarketing or cart abandonment re-engagement capabilities. Tracking key conversion points via analytics and triggering marketing activities off them, whether advertising, email or other medium, is one of the easiest, most cost effective and highest ROI tactics a store can engage but too often doesn't.
The most discouraging part of this, is the setup is fairly straightforward and doesn't require a tremendous effort. Once a tracking code is installed, all a store owner needs to do is set up remarketing audiences and create a few events. This might require help from a marketing firm or technologist. Once that's done, the audiences and events can integrate into advertising or email marketing platforms, in most cases as easy as a click of a few buttons.
Ryan Ruud — Lake One Digital
SME Pals
I think the biggest mistake online stores make is not building strong relationships with influencers in their niche. Here's why. Most people are inherently distrustful of content being produced by brands — because obviously there must be some bias in it, right? But, we trust people we know and follow because they tell us interesting and useful things.
Influencers are incredibly important for eCommerce brands because they have trust and authority and, most often, have well-defined niche audiences. By building strong relationships with the right influencers, it is possible for companies to reach out to their target audience in a far more compelling way.
David Mercer — SME Pals
Veeqo
The biggest mistake that ecommerce stores make with their marketing is that they are far too 'salesy'. This could be emails, tweets or paid Facebook ads. People are privy to this now and companies need to be offering something of worth, in the form of helpful blog posts or video.Gain their trust and offer good content then you can sell to them.
This is why influential marketing has become so important. Ecommerce stores need to feed influential people within their niche, that people trust, to
promote their products for them.
Richard Protheroe — Veeqo
netzkern AG
Products and a short, generic text are not enough. Beyond technical basics, online shops also need to stand out. A mere list of products is insufficient: You do not want to be one of a zillion interchangeable shops.
Instead, offer your customers something unique. You have many options: storytelling for your products; videos with use cases; tutorials and advanced applications. Good content around the products creates atmosphere, emotions, extra value — and customer loyalty. On the other hand, visitors have no reason to shop in a bland, interchangeable store that just lists products.
Nico Zorn — netzkern AG
A mistake many eCommerce store owners make is not analyzing their data appropriately. Many owners are not aware what marketing platforms are converting and which are not. Many marketing platforms now have in-depth
analytics, however, many eCommerce site owners are oblivious to the wealth of data provided. The next mistake is failing to engage on social media.
HAUTEheadquarters.com
Social media is essential for any eCommerce site. Making sure your site is mobile-friendly is also crucial, however, there are still numerous eCommerce sites who are not mobile friendly. This is a critical error as studies now show the vast majority of shoppers are buying online via mobile devices.
Nicola Ford — HAUTEheadquarters.com
Carolina Clover Jewelry and Gifts
Common Ecommerce Marketing Mistakes: The biggest way to kill a marketing ROI is to not thoroughly test your ecommerce site for usability. Anyone can pay per click on any ad or social platform, get a great blog post, take off organically but if your site does not convert the clicks into sales, something is critically wrong. The top conversion kills are a hidden add to cart buttons or view shopping cart buttons, hidden or absent contact tabs, and a big one is terrible site navigation or even poor results within your own site search bar.
Every online shopper has abandoned that one site that showed fantastic results in the search engine but could not be maneuvered once landed.
Dawn Crowder — Carolina Clover Jewelry and Gifts