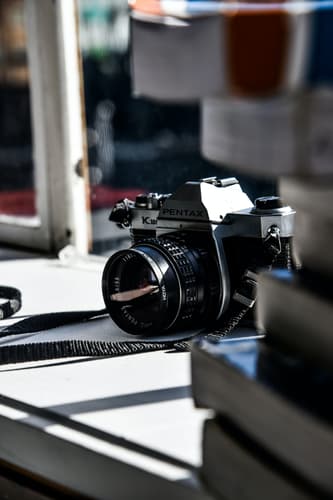 Essential marketing strategies for selling digital downloads
Are you looking to expand your business by selling digital downloads online? If so, you've come to the right place! In this blog post, we'll cover the essential marketing strategies and tips for selling digital downloads. From product selection and customer engagement to order fulfillment and SEO optimization, we'll explore all aspects of ecommerce to help you build a successful online store.
When it comes to selling digital downloads, there are many advantages. You don't need to worry about inventory, shipping costs, or customer returns. Plus, you can reach a much larger audience with an online store than a physical one. But there are also some challenges, such as setting up an online store, designing a website, and optimizing it for search engines. Fortunately, there are solutions that can help simplify the process.
The Benefits of Using Shoprocket.io
Shoprocket.io is a powerful ecommerce platform that makes it easy to set up and manage your online store. With Shoprocket.io, you can quickly get started selling digital downloads without any technical knowledge. The platform is fully hosted and white-labeled, so you don't have to worry about hosting or coding.
Shoprocket.io also offers customization options, so you can tailor the look and feel of your store to match your brand. Plus, the platform integrates with popular tools and services like Stripe, Paypal, PayU, Verifone, Royal Mail, DHL, FedEx, UPS, Hermes, and DPD for payment processing and shipping.
Shoprocket.io also has a free test mode so you can try out the platform before committing to it. And best of all, the platform is compliant with GDPR regulations so you can be sure that your customers' data is safe.
Product Selection
When it comes to selling digital downloads online, product selection is key. Your products should be carefully chosen based on your target audience and their needs. For example, if you're targeting photographers or designers, you might offer stock photos or design templates. If you're targeting musicians or podcasters, you might offer music loops or podcast intros.
You should also think about how much you want to charge for each product. Prices should be competitive but still provide enough profit margin for your business. It's important to consider market trends and customer feedback when setting prices.
Marketing
Once you have selected your products and set prices, it's time to start marketing them. You should create a website that clearly explains what products you offer and why customers should buy from you. Your website should also include high-quality images of your products and detailed descriptions.
It's also important to optimize your website for search engines so that potential customers can find it easily. This means using relevant keywords in page titles and descriptions as well as including links to other pages on your site.
Social media is another great way to market your products. You can use platforms like Facebook and Twitter to share content about your products and engage with potential customers. You can also run targeted ads on social media platforms to reach even more people.
Customer Engagement
Engaging with customers is an important part of running an online store. You should respond promptly to customer inquiries and feedback in order to build trust and loyalty. You can also use email marketing campaigns to keep customers informed about new products or promotions.
Another great way to engage with customers is through user-generated content (UGC). Encourage customers to share their experiences with your products on social media or leave reviews on your website. This will help build trust in your brand and increase sales.
Order Fulfillment
Order fulfillment is another important part of running an online store. You need to make sure orders are processed quickly and accurately in order to keep customers happy. Shoprocket.io simplifies order fulfillment by automating the process so that orders are fulfilled quickly and efficiently.
Conclusion
Selling digital downloads online is a great way to expand your business and reach a larger audience. With the right marketing strategies and tools like Shoprocket.io, you can create a successful online store that will drive sales and increase profits.
.