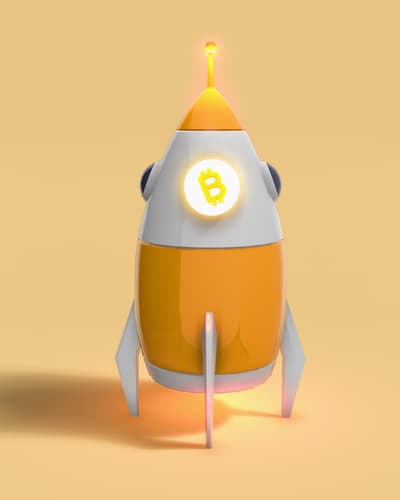 What You'll Gain by Reading this Post
Learn how to accept Bitcoin payments easily with Shoprocket.
Understand how to set up your Shoprocket store.
Discover the security benefits of direct transactions between buyers and sellers.
Learn about the cost benefits of a 0% fee structure.
But First, a Demo
If you're keen to experience how smooth and seamless this process is before integrating it into your own site, we've got you covered. Check out our live Shoprocket Demo.
Here, you'll find a fully functional example of a Shoprocket-powered online store (this is one of our hosted stores, but you can also embed Shoprocket into your own existing website(s)), complete with Bitcoin payment options. It's a hands-on way to see just how easy and effective it is to use Shoprocket to diversify your payment methods and offer a better shopping experience to your customers.
Setting Up Your Shoprocket Store
Before diving into accepting Bitcoin, let's quickly go over how you can set up your online store with Shoprocket.
Step 1: Register on Shoprocket
If you're new to Shoprocket, begin by signing up here.
Step 2: Add Products to Your Dashboard
After signing in, you'll find your dashboard. This is where you can add products that you wish to sell. Fill in details like product name, description, price, and add images to make your product listing complete.
Step 3: Embed Shoprocket into Your Website
Once you've added your products, Shoprocket will generate an embed code for you. Simply copy this code and paste it into the HTML of your existing website, blog, landing page, or social media. And just like that, your store is live and fully functional!
Adding Bitcoin Payments to Your Shoprocket Store
Now that you have your store set up, here's how to enable Bitcoin payments:
Step 1: Log In to Your Shoprocket Dashboard
If you've just set up your store, you'll already be logged in. Otherwise, log back into your dashboard.
Step 2: Head Over to Settings
Navigate to the Settings tab located in the left sidebar. A dropdown menu will appear.
Step 3: Click on Payment Gateways
In the Settings dropdown, choose Payment Gateways. Here you'll find various options for payment methods you can integrate.
Step 4: Choose to Connect Bitcoin
Scroll down to find the Connect Bitcoin option. Click it.
Step 5: Enter Your Bitcoin Wallet Address
A prompt will appear asking for your Bitcoin wallet address. Be meticulous while entering this to ensure successful transactions.
Step 6: Save Your Changes
Click the Save button to activate Bitcoin payments on your online store.
The Benefits of Accepting Bitcoin via Shoprocket
Direct, Secure Payments
Bitcoin transactions on Shoprocket happen directly between the buyer and seller. No middlemen are involved, making transactions transparent and secure. Neither Shoprocket nor any third-party service will ever touch your funds.
No Hidden Fees
Shoprocket does not charge any transaction fees for Bitcoin payments. That's right—0% fees, meaning more profit for you.
Wrapping Up
Setting up your online store and accepting Bitcoin payments have never been easier. With Shoprocket, you get a no-code, instant setup that allows you to start accepting various payment methods, including Bitcoin, for a 0% transaction fee. All it takes is a few simple steps to embed your Shoprocket store into your existing website and you're ready to sell.
Ready to make the jump? Visit Shoprocket today and transform the way you do online business.