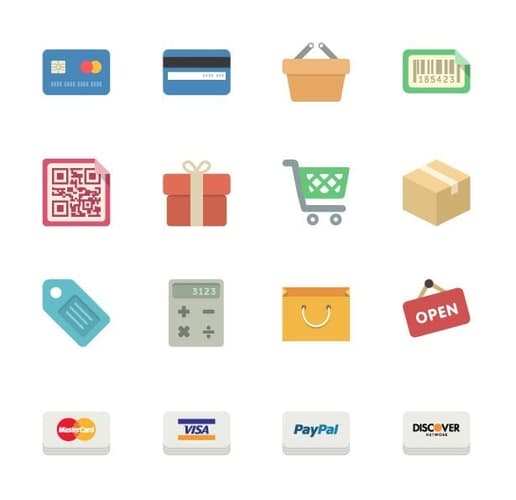 So you've designed and built a product that you are sure will be a hit. But now you need to launch that product. This means pricing it in a way that ensures it really is a hit. There are a lot of things to consider when you price your product, and instead of it being a headache, it should be exciting!
Here at Shoprocket, we've also had to determine a pricing approach. Since the strategy behind pricing is complex, so we thought we would put together a guide to pricing your product. Here are some questions to ask yourself, some goals to consider, and some strategies to contemplate.
First, figure out how much it costs to actually produce your product.
Compute the total price of:
Raw materials
Assembly
Distribution
Labor
Rent
All other overhead costs.
Use these numbers to establish a minimum price. If priced below this minimum, the cost of creation would be greater than the product itself, and you would lose money.
Depending on your profit goals, you should adjust how much more to price your product versus how much it costs to make. The bigger the difference between the cost of product and cost of creation, the larger the profit. Use industry standards to pick your profit goals.
Second, research your competitors prices.
Competitors might offer alternatives to your product. Monitor how your competitors price those products and track the patterns between price and popularity of the product. Take advantage of their pricing mistakes and successes to price your product most effectively.
If your product is successful then expect copycats. It's a complement to your brilliance. It is important to update your prices to stay ahead of those copycats.
Third, gauge your target market.
Make sure to manipulate your pricing to target your customer base.
Are you selling a luxury product? Is being affordable important to your brand?
Consider the brand or brand you are trying to achieve. If you are trying to target price-sensitive customers, communicate through your price. If you are trying to showcase your product as luxury or premium quality, let your price reflect that.
The customer's value perception is how much a product is worth in their mind. By understanding their value perception you can price more effectively. If you know what they would pay for a product, you can manipulate your price to communicate more about your product.
Do you have other products that are already priced to target a customer base?
In order to maintain a coherent brand, make sure to stay consistent in your pricing. Your loyal customers might be more excited to purchase from you again if your new product reflects the familiarity of your brand.
Next, set your immediate goals of the launch.
Are you trying to draw immediate attention to your product?
If so, consider pricing lower than your customers. This is called penetration pricing. It generates excitement around your product, helping you stand out from your competitors. You will initially operate at a loss but you gain adopters and awareness.
Are you trying to target multiple groups?
Consider price skimming by starting with a relatively high price, and settling over time. This gives the first impression of a high quality and exclusive product, leading to a high value perception. This is the what the customer thinks a product is worth in their minds. Once you settle into a lower price, you pick up customers who are more sensitive to price.
Then, consider great additional strategies.
Bundle pricing is selling multiple products together, at a lower rate than customers would be able to buy if the products were sold individually.
Does your product have a range of values?
Tiered pricing is an option for those of you with levels of your product. For example, consider a carwash: you might be able to get standard, ultimate or premium level of wash. Each level features different services. By doing this with your product, customers are able to choose the level that suits your budget. Furthermore, you learn about the value perception of your product, how much customers are willing to pay and which price is the most popular.
Consider odd-number pricing. Studies have shown that pricing an item at 14.99 rather than 15.00 for example, makes the item more appealing to customers because they will associate 14.99 with 14.00 rather than 15.00. It may seem trivial, but this trick is widely used- because it works. Think about the success of iTunes, pricing songs at .79p rather than £1, or even .80p.
Last, test and monitor how the market responds to your set prices.
Testing your prices is crucial to conducting a successful launch that you continue to profit from. Don't be afraid to try something new if your first strategy fails- it means you've learned something about your customers.
Is your product seasonal?
Embrace the high and low sales periods and adjust your prices accordingly. No one is buying winter jackets at the end of spring, so it wouldn't make sense for a company that sells ski jackets to price their product at a high rate in June.
Think you've got a good handle on pricing? Test your strategy!