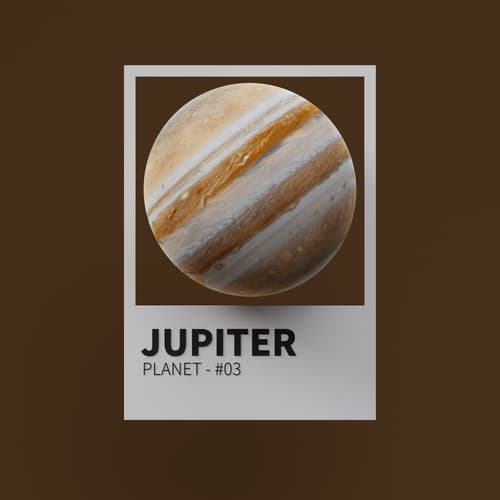 In the post-pandemic era, the popularity of digital products is rising rapidly. As per reports, in 2020 alone, around 2 billion people ordered digital products and services.
When the COVID-19 pandemic put the world on lockdown, many businesses worldwide faced challenges like disrupted production, delayed shipping, and lack of raw materials. It was the time when digital goods and services came to rescue the market.
Today, more businesses than ever are selling digital products online. These digital downloads include:
eBooks
Web-based Applications
Educational Courses
Software
Music
Cloud Design App Templates
Graphics and Digital Art
Documents and Files
Professional Services
Tickets
Between January 2020 and August 2021, the number of digital product buyers increased by 54%.
The rising numbers suggest that the digital product industry is huge, and it is expected to grow more in the near future. Now the question is: how to create digital downloads to sell, where to sell them, and how?
This guide will help you understand how to find the chosen products and how to sell files online.
How to Choose Digital Products to Sell Online
Deciding what digital products to sell online can be one of the most difficult aspects of starting an eCommerce business. You can consider digital downloads mentioned earlier to pick the right ones among them. But, you need to make sure that the products you choose will be profitable, in demand, and easy to ship.
Fortunately, there are a few tips and tricks you can use to help make the process easier.
Research Your Market
The first step is to conduct market research. You need to know who your potential customers are, what their needs and wants are, and what types of products they're already buying. Researching your market can help you identify gaps in the market that you can fill with your own products.
Consider Your Competitors
Knowing who your competitors are and what they're selling can help you decide what products to offer. You may find that there's a need for a particular product that your competitors aren't offering, or you may find that you need to tweak your product offering to stand out from the competition.
Think About Your Strengths
Think about what you're good at and what you enjoy doing. If you're a whiz with social media, you could consider selling digital products such as ebooks or online courses. If you're more of a hands-on type of person, you could look into selling physical products such as handmade jewellery or clothing.
Look for Trends
Staying on top of trends can help you identify products that are likely to be popular. You can research trends in your industry and look for products that are becoming increasingly popular.
Experiment
Once you've identified some potential products to sell, it's important to test them out. You can use market research and customer feedback to determine whether your products are selling well or not.
Deciding what products to sell online can be a daunting task, but if you use these tips, you can make the process much easier.
Research your market, consider your competitors, think about your strengths, look for trends, experiment with different products, and stay focused on your core product offering. Doing these things will help ensure that you're selling the right products and setting yourself up for success.
How to Sell Digital Downloads Online
Do you know you can sell your digital products/services anytime and anywhere? With a platform like Shoprocket, you host and sell your digital products/services online in an instant.
Here's how Shoprocket helps you sell your digital downloads over the internet:
Upload Your Files
Sell your digital products without limits with Shoprocket. You can add and sell a file of any type or size. Follow the steps below:
Login to your Shoprocket dashboard
Upload a file/product/service you want to sell to the dashboard
Set the price
Start selling!
Embed Multiple Products
Do you have more than one digital product/service to sell? Shoprocket is useful in that case too.
Use the Shoprocket dashboard to embed a collection of digital downloads. You can sort your products by category or list them. In addition, Shoprocket enables you to add features like search, sort, and filter to make your online store more functional and easy-to-navigate.
Embed a Full Page Product
Selling your digital downloads with Shoprocket means experiencing the best of eCommerce.
In addition to creating a list or category of products/services you want to sell online, Shoprocket allows you to create a full product page, which includes everything about your product - images, descriptions, sizes, colors, quantity options, 'add to cart' options, etc.
Embed 'Buy' Buttons
On your existing website or an existing product page, you can add the 'buy' button and enable people to shop from your website. How to embed a 'buy' button on your website using Shoprocket?
Open the Shoprocket dashboard and go to your existing website or the product page
Select whether you want one or multiple products/services
Choose how you want to show your products on your website/web page
Copy your embed code and add it to your website
Automate Delivery
Delivery of digital goods is as crucial as shipping and delivering a physical product to a buyer's doorstep.
Now that you know how to sell downloadable files with Shoprocket, understand how the platform works to automate your product delivery while ensuring their security.
Shoprocket stores your digital products. Apart from that, you can add a limit to download attempts, IP restrictions, and expiration dates of digital products.
Sell Products Everywhere
Where to sell digital downloads? Your website isn't the only place where you can sell your digital downloads. Once you've created your products at Shoprocket, you can sell them on your website, blog, and even social media channels.
In the End
If you already have a WordPress website and want to sell your digital products on it, come to Shoprocket. Here is a short, easy-to-embed answer to your 'how to sell digital downloads on WordPress' query. All you need to do is to add the code to your existing website. After that, it will work like an eCommerce store.