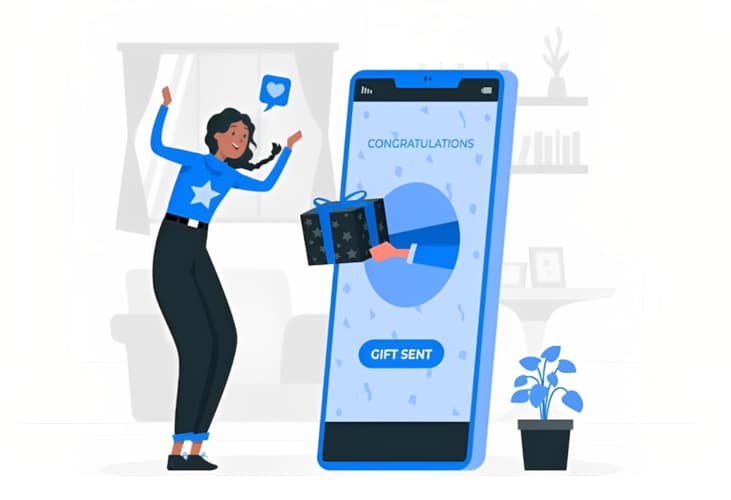 Subscription boxes are an emerging trend in the e-commerce industry. They offer convenience and novelty to customers while providing recurring revenue to businesses. The idea behind subscription boxes is to create a recurring revenue stream by sending a curated selection of products to subscribers every month.
Selling subscription boxes can be a lucrative business, but it requires careful planning, marketing, and execution. In this article, we have outlined a step-by-step process for selling subscription boxes to your audience.
Steps to Sell Subscription Boxes
Choose a Niche and Unique Concept for Your Subscription Box Business
The first step in selling subscription boxes is to pick a niche and a unique subscription box business idea. You need to choose a niche that is profitable and has a demand in the market. It is important to do your research and find out what your target audience is looking for in a subscription box. This will help you create a box that meets their needs and expectations. You need to come up with a unique selling proposition (USP) that sets you apart from your competitors.
For instance, a beauty subscription box is a popular niche as people are always looking for new beauty products. However, there are already many beauty subscription boxes in the market, so you need to find a way to differentiate your box from others.
You can also consider creating a unique subscription box that caters to a specific audience. For example, a subscription box for pet lovers, or a box that contains items related to a specific hobby. The key is to identify a niche that has a passionate and engaged audience that is willing to subscribe to your box.
Establish an Online Shop
Once you have identified your niche and unique business idea, the next step is to establish an online shop. You can either build your own website or use a third-party platform like Shoprocket. Shoprocket is an easy to use platform that provides you a few lines of code that you need to integrate into your website coding. This will provide a shopping cart for the website and automatically turn it into an eCommerce store.
It is important to choose a platform that is user-friendly, secure, and offers a range of features that will help you manage your subscription business. When building your store, make sure that it is visually appealing, easy to navigate, and has a clear call to action. You should also include information about your subscription box and what customers can expect to receive each month. High-quality images and descriptions of your products are crucial to capturing the attention of potential subscribers.
Organize Subscription Payments for Your Shop
Organizing subscription payments for your shop is essential for managing your revenue and ensuring that customers are charged accurately. There are several payment options available, including PayPal, Stripe, and Square.
You can also use a subscription management tool like Recurly, Chargify, or Zuora to automate your subscription billing and reduce manual errors. These tools also offer features like customer retention, analytics, and reporting.
Research Your Market and Set a Price
Before setting a price for your subscription box, it is important to research your market and understand what your competitors are charging. You should also consider the cost of goods, shipping, and other expenses when setting your price. The goal is to strike a balance between offering a competitive price and making a profit.
One way to stand out in the market is to offer a premium subscription box at a higher price point. This strategy works well if you can deliver high-quality and exclusive products that cannot be found elsewhere.
It is also essential to consider offering discounts or promotions to attract new subscribers and retain existing ones. For example, you could offer a discount for the first box, or a loyalty program for subscribers who stay with you for a certain period.
Set a Marketing Strategy Based on The Subscription Model
Marketing is key to selling subscription boxes. You need to create a marketing strategy that is based on the subscription model and focuses on acquiring new subscribers and retaining existing ones. Here are some marketing strategies to consider:
Referral Program: One of the most effective marketing strategies for subscription boxes is to create a referral program. This allows existing subscribers to refer friends and family to your subscription box and receive a discount or free box in return.

Social Media Marketing: You can use social media platforms like Facebook, Instagram, and Twitter to promote your subscription box and engage with your audience. Share high-quality images and videos of your products and use appropriate hashtags to reach a large audience base.

Email Marketing: Email marketing is another effective way to communicate with your subscribers and offer promotions or discounts. You can send newsletters, product updates, and exclusive content to your subscribers to keep them engaged and interested.

Influencer Marketing: Partnering with influencers with a huge fan following in your niche can be a highly effective way to expand your reach and raise brand awareness. To do this, you can provide influencers with a complimentary subscription box and ask them to post reviews or social media content showcasing your products. This approach can help you tap into new audiences and build credibility among potential subscribers.

Paid Advertising: Paid advertising on platforms like Facebook, Instagram, and Google can help you reach a targeted audience and drive traffic to your website. You can create ads that highlight the benefits of your subscription box and offer a call to action to subscribe.
It's Time to Open Your Store and Begin Selling Your Subscription Boxes
Once you have established your online shop, organized your subscription payments, researched your market, set a price, and created a marketing strategy, it's time to open your store and begin selling your subscription boxes.
Make sure that you have a clear subscription plan and pricing structure in place. You should also offer a range of subscription options to cater to different budgets and preferences. For example, you could offer a monthly, quarterly, or annual subscription.
When promoting your subscription box, be transparent about what customers can expect to receive each month. You should also consider offering a satisfaction guarantee to build trust with your customers. This could be a money-back guarantee or a promise to replace any products that the customer is not satisfied with.
It is important to keep your subscribers engaged and interested in your subscription box. You can achieve this by delivering high-quality products, providing excellent customer service, and offering exclusive content and promotions. You should also collect feedback from your subscribers and use it to improve your subscription box over time.
The Bottom Line
Subscription boxes are a rising trend in the e-commerce industry, offering a convenient and novel experience to customers while providing recurring revenue to businesses. With the right approach, subscription boxes can provide a sustainable business model for entrepreneurs while offering an exciting experience for customers.
By following the steps outlined in this article, you can create a successful subscription box business that attracts and retains loyal subscribers. And if you are wondering how to add a shopping cart to website HTML, you can use Shoprocket.
Shoprocket is a third-party platform that can help businesses establish an online shop for selling their product online, including subscription boxes. It is a user-friendly and secure platform that offers a range of features to manage subscription businesses, making it a great option for entrepreneurs looking to sell subscription boxes.
So, what are you waiting for? Get in touch with our team to take your subscription box business to the next level.