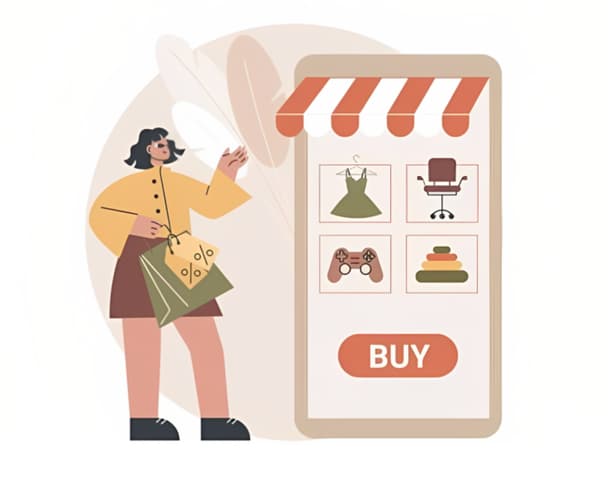 Starting an online store is important because it provides a convenient way for customers to shop from anywhere, at any time. It also allows businesses to reach a wider audience and expand their customer base beyond their physical location.
With the increasing use of technology and the Internet, more people are turning to online shopping for its ease of use, variety of products, and competitive pricing. This trend has only accelerated with the COVID-19 pandemic and the shift towards online shopping for safety reasons.
Today, the world has between 2 million and 3 million eCommerce websites. And, these numbers are growing with each passing day.
Whether you want to start an online retail business, sell on your blog, or take your brick-and-mortar store online, you need to follow a proven strategy.
Below are ways to start an online retail business:
Step 1: Create a Business Plan
Having a business plan is crucial for starting any type of business, including an online retail business. A business plan is a written document that outlines your business goals, strategies, and financial projections.
For example, Fintech startup LiveFlow provides its customers with accounting services to take care of pulling reports together and automating workflows.
When it comes to creating a business plan, LiveFlow has a marketing profit and loss statement (P&L) that helps track the company's marketing initiatives.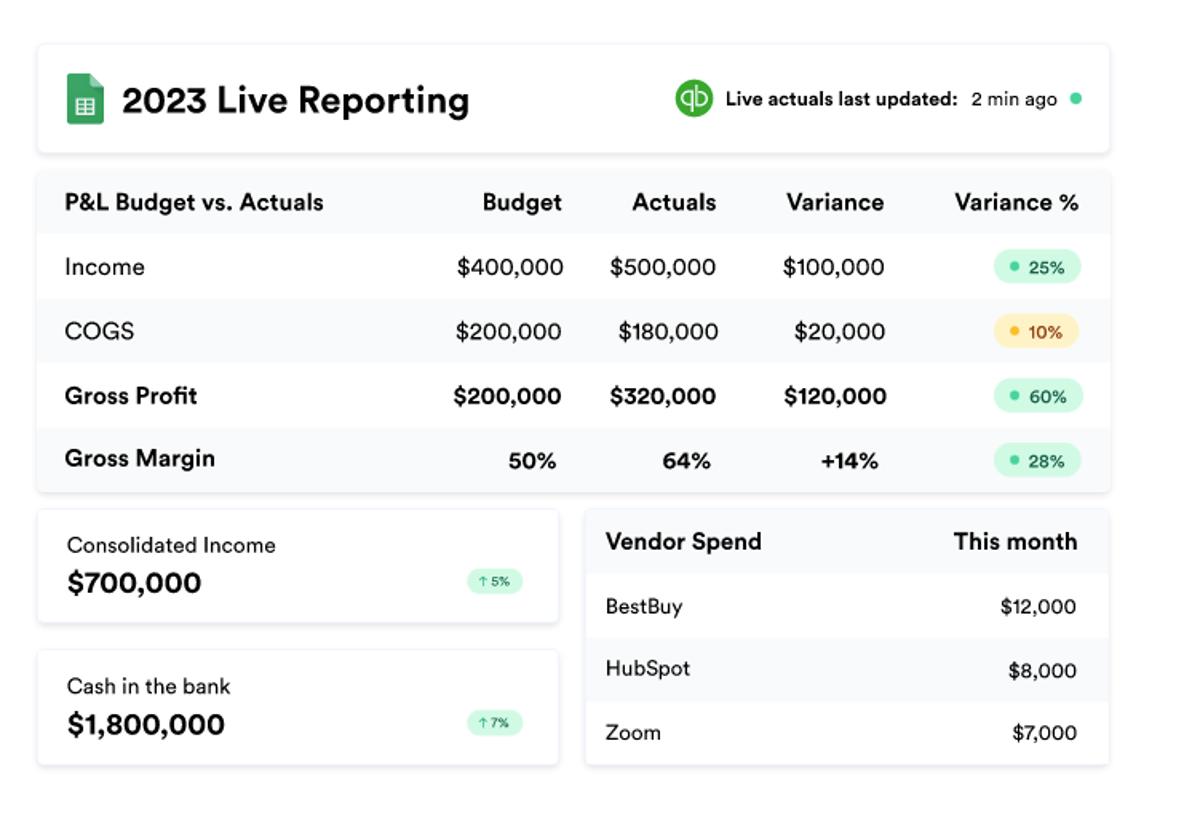 Image credit: LiveFlow
Here are some reasons why having a business plan is important for starting an online retail business:
Provides clarity and direction

Helps secure funding

Helps identify potential challenges

Provides a framework for measuring success
How to Create an Effective Business Plan?
Developing a business plan for your online store is a critical step that involves a thorough brainstorming process to determine how your store will function.
Here is what you need to have in your business plan for an online retail store:
Identify Your Partners
Identifying partners is an important aspect of an online retail business plan, as it can help you establish relationships with suppliers, distributors, or other businesses that can help you achieve your goals.
Partnerships can help you access resources, reduce costs, expand your reach, and gain a competitive advantage.
For example, if you already have a website or a blog, you don't need to create an eCommerce site from scratch. Website builder tools like Shoprocket enables you to convert your existing website into a fully-functional online store and sell products on a blog.
Shoprocket provides you with a few lines of code that you only have to add to the existing code of your website. After that, your blog works like an eCommerce store.
Find How To Surpass Your Competitors
Understanding your competition and finding ways to differentiate yourself is essential for creating an effective online retail business plan. This involves researching your competitors, analyzing their strengths and weaknesses, and identifying areas where you can offer something unique or better.
By finding ways to surpass your competitors, you can position yourself for success in the marketplace.
Collect Resources You Need
Collecting the necessary resources for your online retail business is important for creating an effective business plan.
This includes identifying the financial resources you need to launch and operate your business, as well as the human resources you need to manage your operations and provide excellent customer service.
You may also need to collect information and data about your market, target audience, and industry trends to inform your business plan and ensure that you are well-prepared to compete in the marketplace.
Step 2: Register Your Online Business
Registering your online retail business is an important step in starting and operating a legitimate and successful business.
Registering your business gives it legitimacy and establishes it as a legal entity.

Registering your business ensures that you comply with local, state, and federal laws and regulations.

Registering your business name and trademark can help protect your brand and prevent others from using your name or logo without your permission.

Registering your business can make it easier to access funding from investors or lenders.
Step 3: Set Up Your Online Website
Setting up an online website is a crucial step for starting an online retail business. With the rise of e-commerce, having a website is no longer just an option for businesses but a necessity.
An ecommerce website helps:
Reach a larger audience

Provide 24/7 availability

Build brand credibility

Showcase your products to a global audience
How to set up an online website?
Setting up an online website for your retail business can seem daunting, but with the right guidance, it can be a straightforward process. Here are the steps to follow:
Choose a domain name: Your domain name is your website's address, so choose a name that's memorable and relevant to your business. Try to avoid using hyphens and numbers, and make sure the name is available and not trademarked.

Choose a hosting platform: A hosting platform is where your website will be stored and managed. Look for a platform that offers features like security, customer support, and scalability.

Choose a content management system (CMS): A CMS is a software application that allows you to create and manage digital content. Popular CMS options include WordPress, Shopify, and Wix.

Design your website: Choose a website template or theme that's visually appealing and user-friendly. Make sure your website design is consistent with your brand and easy to navigate.

Add content: Add high-quality images, videos, and descriptions of your products. Make sure your content is optimized for search engines so that customers can find you easily.

Set up payment processing: Choose a payment gateway that's secure and reliable. Popular options include PayPal and Stripe.

Test your website: Before launching your website, make sure to test it thoroughly to ensure that everything is working correctly. Test your website on different devices and browsers to make sure it looks and functions the way you intended.
Now, you can launch your website.
And, if you already have a website or a web blog, you can convert it into an online store. How to sell products in blog posts?
Website builder tools like Shoprocket provide you with an easy-to-implement code that you need to add to your website. After that, it works as an online site where you can sell your products.
Step 4: Promote Your Online Retail Business
Promoting your online retail business can help you reach a wider audience. With the internet, you can connect with customers from different parts of the world, which can help you expand your customer base.
Also, by promoting your online retail business, you can engage with your customers more easily. You can use social media platforms, email marketing, and other digital marketing techniques to interact with your customers and get feedback on your products and services.
How To Promote Your Online Retail Business
Social media marketing: Use social media platforms like Facebook, Instagram, Twitter, and LinkedIn to reach out to potential customers, showcase your products, and engage with your audience.

Content marketing: Create valuable content like blog posts, videos, and infographics that help your target audience solve their problems and address their needs. This can help build trust and establish your brand as an authority in your industry.

Email marketing: Use email to promote your products, offer special deals, and keep your subscribers informed about your business. You can also use email marketing to build relationships with your customers and encourage repeat purchases.

Search engine optimization (SEO): Optimize your website and content for search engines to improve your visibility and attract more organic traffic to your website.

Influencer marketing: Collaborate with influencers in your industry who have a significant following on social media. They can promote your products to their audience and help increase your brand's visibility.

Paid advertising: Use paid advertising channels like Google Ads, Facebook Ads, and Instagram Ads to reach a wider audience and promote your products.

Referral marketing: Encourage your satisfied customers to refer their friends and family to your business by offering incentives like discounts or free products.
Conclusion
Starting an online retail business or a plan to sell on your blog requires careful planning, registering the business, and setting up an online website.
Creating a business plan is essential for achieving business goals, securing funding, identifying potential challenges, and providing a framework for measuring success.
Identifying partners, finding ways to surpass competitors, and collecting necessary resources are key elements of an effective business plan.
Registering the business and setting up an online website are also crucial steps for starting a legitimate and successful online retail business.
By following these steps, businesses can reach a wider audience, expand their customer base, and compete effectively in the marketplace.