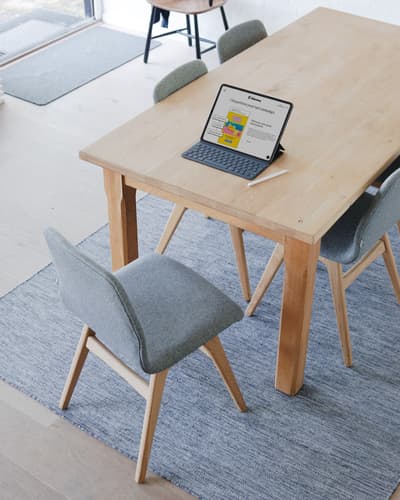 How to Turn Your Wix Site into an Online Store with Shoprocket.io
Are you looking for a way to turn your website into an online store? If so, Shoprocket.io is the perfect ecommerce solution for you. With Shoprocket.io, you can easily create and manage an online store on your existing website or web builder in minutes.
Shoprocket.io is a robust ecommerce platform that simplifies store setup and management. It's designed to help you quickly launch an online store with minimal effort and cost. Plus, it's fully compliant with GDPR regulations, so you don't have to worry about data protection.
The Benefits of Selling Products Online
Selling products online offers numerous benefits, from increased reach and visibility to 24/7 availability. You can reach customers all over the world and provide them with a convenient shopping experience. Plus, you can customize your store to match your brand identity and engage customers with targeted marketing campaigns.
Furthermore, you don't need to worry about product selection or order fulfillment. Shoprocket.io supports various payment gateways (stripe, paypal, payu, verifone) and shipping providers (Royal Mail, DHL, FedEx, UPS, Hermes, DPD), so you can offer customers multiple payment options and shipping methods.
Setting Up Your Online Store with Shoprocket.io
Setting up an online store with Shoprocket.io is easy and straightforward. All you need to do is copy and paste the embed code into your website or web builder. For example, if you're using wordpress, you can use the Custom HTML block to add the code. If you're using Wix, you can use the HTML embed widget.
Once the code is added to your website or web builder, Shoprocket.io will take care of the rest. It will automatically create a fully hosted and white-label store for you that's optimized for SEO and mobile devices. Plus, it offers customization options so you can tailor the look and feel of your store to match your brand identity.
Marketing Strategies for Increased Conversions
Once your store is set up, it's time to start marketing it. To increase conversions, it's important to focus on SEO optimization, website design, and user experience. Make sure your store is optimized for search engines so potential customers can easily find it online.
Also, make sure your website design is visually appealing and user-friendly. Keep navigation simple and intuitive so customers can quickly find what they're looking for without any hassle. Finally, provide helpful content such as product descriptions and customer reviews to give customers an idea of what they're buying.
Conclusion
With Shoprocket.io's powerful ecommerce platform, turning your website into an online store has never been easier. It offers a range of features such as easy integration, free test mode, fully hosted and white-label solution, customization options, integration with popular tools and services, 0% transaction fees on all plans.
Plus, it supports various payment gateways and shipping providers so customers can choose from multiple payment methods and shipping options. So why wait? Get started today and turn your website into an online store with Shoprocket.io!
Ready to start?
Sign up for Shoprocket.io, create your online store in minutes and start selling products online!