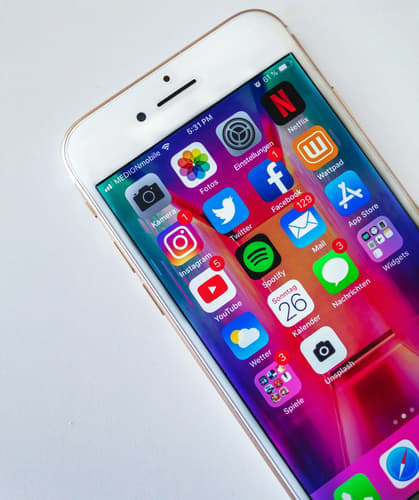 Problem: You've started selling, but you're not getting any sales. Story: We've had this problem. We learned a lot along the way. Here's how we did it.
Here's an idea, you've started an ecommerce website and you're either not getting the sales you want, or none at all! You want to know what you can do to help increase your revenues that doesn't require a huge budget. Solution: we've created a guide that helps you address those issues and grow your sales!
Social Media
Social media is essentially any website or application that enables users to create and share content or to participate in social networking.
It can act as a simple means of increasing web traffic and generating positive brand awareness if done right. In general, it's important that you choose the platforms based on who you're appealing to. For most small B2C companies, I recommend initially using Facebook, Twitter and when you're feeling more adventurous, considering Google+ and LinkedIn. If used effectively, these platforms can help you to convey your business's values and beliefs informally on a large scale.
Social media is vital in the communication between business and customer. If a customer has a problem or simply has something to say, they can reach out via social media to get your attention. Monitor your accounts and interact with your customers! Increase your followers as you increase your engagement.
Different platforms require different posting frequencies. Controversially, you can post up to 100 times per day on Twitter. Sure you'll lose some followers but those that stay will become more engaged. No matter what platform you use, each post will only be shown to a very small percentage of your followers.
Remain active, but don't be overzealous when reaching out to your customers. Give them the chance to interact, but don't be forceful in your approach.
Perform research on your competitors, study their strategy. See what you like and don't like.
When writing content for social media, make it 'shareable', ensure it offers value and aim to minimise the 'waffle' in your content. Create key takeaways which explain your learns in a manner that's short and succinct. Don't forget to share other content that is relevant to your users.
Once you've published content, don't forget to respond to comments, promptly!
There is a variety of different tools which can help you to schedule content publication. We personally use Buffer due to its ease of use and simplicity.
Have patience! You won't gain thousands of followers and get lots of customer interaction overnight. It takes time to build a foundation.
If done right, social media can be a simple way to help you increase your sales.