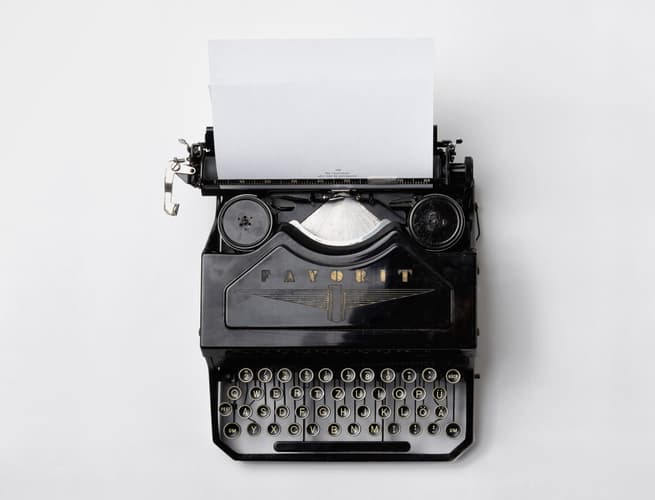 Guest blogging can be a very effective method to increase backlinks and reach new audiences. If you can create a captivating post for other people to use in their blog, you and your business are reaching a new audience.
Guest blogging, no matter how popular the blog is, can help establish credibility. However, you can't write on the big blogs immediately. Start with smaller blogs and build up a portfolio. Those who guest blog are perceived as more reputable and knowledgeable in their field.
On many guest blog posts, there is a section at the end of the article for a short bio of the author. There, you can leave your business's website and links to your social media. No matter the size of the blog, the exposure you receive, for free, is worth putting in extra time to perfect.
How Do I Start Guest Blogging?
1. Identify your objectives?
You have to understand what it is you're trying to achieve. For example is it:
Building credibility within your industry
Raising awareness of your brand
Developing backlinks towards your brand
Don't forget: you can always have more than one objective.
2. Find potential blogs
Not all blogs that accept guest posts will even mention guest post guidelines or similar on their website, so go ahead and ask anyway (unless the blog explicitly states otherwise). There are multiple ways you can locate potential guest blogs, but I will mention the easiest ways:
Asking blogs in your industry that you respect to post on their blog
Googleing '(Your Industry) guest post blog' — Try a few variations on this
Tweeting 'Looking to guest post on blogs in #YourIndustry any recommendations?'
I would recommend making a table of blogs that you wish to contact.
3. Initiate initial contact
I generally use a fixed email when contacting new blogs that goes like this:
Subject: Guest Post: Awesome Title
Dear [Blogger's Name],
[Compliment Here]
I am emailing you as I would like to submit this guest post. The post will be titled: (insert headline here) and features:
one point
another point
another, awesome point
I believe this will be a good blog fit with your readers (because of X).
A bit about me:
I am a (insert job here) and I've previously written for (insert publications / blogs here). You can view some of my previous work at:
here
here
and here
Thanks for taking the time to read this and I look forward to your response.
Best wishes,
(Your name)
Points to consider:
When writing to potential blogs always ask yourself, how is this going to provide value to their readers
Keep it short, simple and sharp — focus on quality and quantity
Don't be afraid of reminding them if they don't respond You may want to give them a heads up via twitter once you've sent the email
4. Cross your fingers
Once you have sent off the email you pretty much have to wait and wish. If they reply back positively, give them an article you're proud of, and don't forget to connect with the readers in the comments.