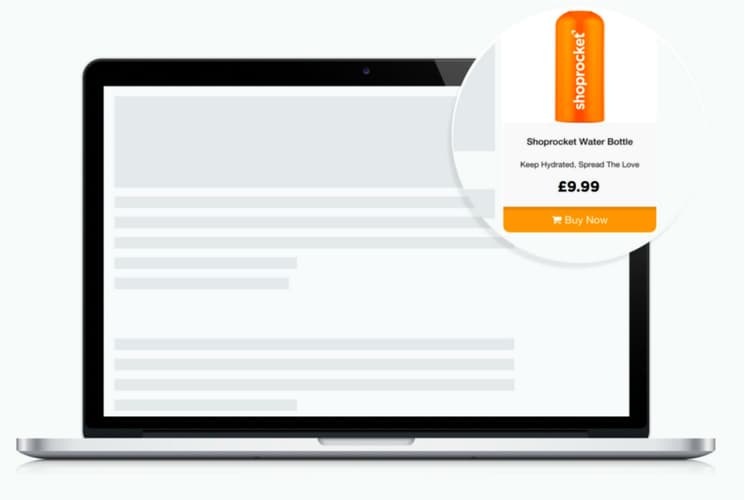 Since our inception, we've always wanted to give as much power to our users as possible. "Headless commerce" being a term we regularly used in the office, meaning that we stay out of the design layer as much as possible.
However, since we started, we've witnessed Shoprocket grow into something bigger than we ever imagined. So as part of our ethos of constant innovation, we kept developing and listening to the request of our customers.
As such, we're pleased to announce that you can now embed products into your website or blogs, Instantly.
Now, when you sign up to Shoprocket, you can customise & copy ready to go "ecommerce embeds" from within your dashboard, that will render out beautiful, responsive products into your website or blog, just like this:
(These are just example products, please don't actually buy them :-) )
Of course, you can still apply your own custom CSS to ensure that it matches your theme & brand. Or you can simply remove the class "sr-default" from the code snippet, and all of our default styles will be removed instantly, allowing you to create your own look & feel.
This is just the start, soon you will have much, much more control within the code generator, so everybody can use Shoprocket, without any technical skills required.
We're really excited about some of the cool new things we're working on, stay tuned!