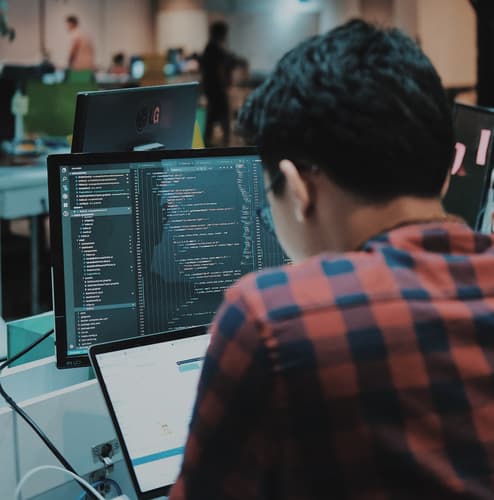 Powering Your Website with an Embeddable ecommerce Solution: Benefits and Features
Selling products online is a great way to reach a wider audience, increase revenue, and grow your business. However, setting up an ecommerce store can be time-consuming and costly. Fortunately, there are solutions that make it easier to integrate ecommerce capabilities into existing websites.
Shoprocket.io is an embeddable ecommerce solution that helps businesses of all sizes quickly and easily set up an online store. With Shoprocket.io, you can start selling products on your website in minutes without any coding knowledge.
Advantages of Selling Online
Reach a wider audience: An online store allows you to reach customers around the world. This means more potential sales and higher revenues.
Lower costs: Setting up an online store eliminates many of the costs associated with traditional brick-and-mortar stores, such as rent, utilities, and staff wages.
Easy to manage: ecommerce platforms like Shoprocket.io make it easy to manage your store from one central location. You can add products, process orders, manage inventory, track analytics, and more.
Improved customer engagement: An online store allows you to build relationships with customers through email marketing campaigns, loyalty programs, and other engagement strategies.
Efficient order fulfillment: With an online store, you can quickly process orders and automate shipping notifications so customers know when their order has been shipped.
Challenges of Selling Online
Competition: The ecommerce market is highly competitive. You must differentiate yourself from other sellers by offering unique products or services.
Website optimization: To attract customers to your store, you need to optimize your website for search engines and ensure it is mobile-friendly. This includes optimizing images, page loading speed, and website design.
Marketing: You must also invest in digital marketing campaigns to reach potential customers. This includes creating content such as blog posts, social media posts, videos, etc.
Customer service: It's important to provide excellent customer service in order to retain customers and encourage repeat purchases. This includes responding promptly to customer inquiries and providing helpful support.
Benefits of Using Shoprocket.io
Shoprocket.io, a robust ecommerce platform for powering existing websites, simplifies store setup and management. Here are some of the key benefits of using Shoprocket.io:
Easy integration: Shoprocket.io is designed to integrate easily with existing websites or web builders like WordPress or Wix by simply copying and pasting the embed code.
Free test mode: Shoprocket.io offers a free test mode that lets you try out the platform before committing to a plan.
Fully hosted & white-label solution: The platform is fully hosted so you don't have to worry about server setup or maintenance.
Customization options: Shoprocket.io provides customization options so you can tailor the look and feel of your store to match your brand.
Integration with popular tools & services: You can integrate Shoprocket.io with popular tools such as Google Analytics, MailChimp, Zapier, etc.
GDPR compliance: Shoprocket.io complies with GDPR regulations so you can be sure your data is secure.
Supported payment gateways & methods: Shoprocket.io supports multiple payment gateways such as Stripe, paypal, payu, verifone as well as various payment methods such as Apple Pay or Google Pay.
Supported shipping providers & methods: Shoprocket.io integrates with leading shipping providers like Royal Mail, DHL Express, FedEx, UPS, Hermes, DPD, etc. so you can offer multiple shipping options for your customers.
No transaction fees: All plans include 0% transaction fees.
How To Integrate Shoprocket.io Into Your Website
Integrating Shoprocket.io into your existing website or web builder is simple. All you need to do is copy the embed code provided in the dashboard, then paste it into the appropriate HTML block or widget. For example, if you're using WordPress, you can use the Custom HTML block in the editor. If you're using Wix, you can use the HTML embed widget. Once the code is added, your store will be live on your website!
Take Action Today!
Are you ready to start selling products online? With Shoprocket.io, you can quickly and easily set up an online store on your existing website or web builder. Start taking advantage of all the benefits of selling online today! Sign up for a free trial now!