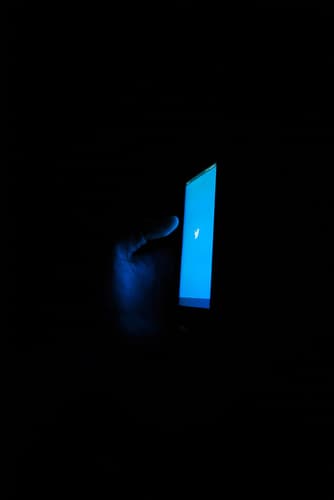 All over the world, millions of people are using Facebook and Twitter to promote their businesses. In fact, experts predict that we'll spend over £16 billion in 2016 alone. Is it worth it? Well, it depends on you, your company and your product. In this article, we outline the pros and cons of creating adverts on social media, specifically Facebook and Twitter.
When considering social media adverts, there are two scenarios:
1) Posting to your own social media accounts for free (often called organic).
2) Paying social media sites like Facebook and Twitter to advertise your product (unsurprisingly called paid).
The Free Scenario
Pros:
It's free! Posting to your own social media accounts is an inexpensive way to promote your product. There are no costs. Plus, billions of people utilise social media. Not millions, billions. Almost 1.4 billion people alone have a Facebook account. Furthermore, the odds of you reaching a prospective customer are in your favour. Plus, if you're smart about SEO, your adverts on social media can be even more effective.
Works on Mobile — Social media platforms also integrate seamlessly with mobile devices. Developers are constantly updating their apps so that they work smoothly on both your mobile phone and tablet. No matter where your customer is, you'll be able to reach them.
Shameless plug: if you're advertising on your Facebook page, you can actually integrate Shoprocket in just a few minutes. Not only can you create an advert, you can also create a buy button, enabling customers to purchase your product directly on your Facebook page. As a result, the prospective customer doesn't have to funnel to your website, reducing the risk of purchase abandonment. To see it in action, click here.
Worldwide Audience You can also connect with people from all over the world. For example, 75% of Instagram's 400 million users are outside of the United States. Through sites like Instagram, Twitter, and Facebook you can reach people from London, New York, Shanghai, wherever.
Instant Finally, communication is instantaneous. You can relay your message at the moment you want and your followers will be updated immediately.
Cons
Resource Intensive — First, social media requires constant surveillance. You want your ads to be creative and frequent enough so that your customers do not lose interest. It's essential that you post numerous times a day (not necessarily adverts) to help develop your brand relationship and customer base.
In this free scenario, your adverts are going to be posts, meaning anyone can comment on your adverts. Thus, you must always monitor your content and look for any negative responses regularly. These must be responded to in an appropriate and timely manner.
Difficult to Quantify — Although social media can be effective, it's often hard to measure. It's difficult to determine which sales are coming from adverts that you posted to your Facebook page or Twitter feed.
Very Small Audience Finally, with the free method, you aren't going to reach all of your prospective customers. You'll only reach your followers, those who have liked your Facebook page, and those searching the same hashtags you post to your social media feeds. In fact, some sources suggest that what you post is seen by less than 1% of your pages' likes.
The Paid Scenario
In addition to the free method, you also have the option of paying for adverts on social media.
Facebook Adverts
Pros:
First, Facebook allows you to target approximately 1.4 billion users and then select which specific ones you wish to focus on. With Facebook adverts, you can target customers based on location (where they live or do business), demographics (age, gender, languages they speak), interests (music, sports, art, etc.), and behaviours. Facebook also allows you to target people who have liked your page and friends of these individuals. With the ability to create targeted adverts among a massive group of users, your adverts are going to reach your ideal prospects.
A feature that we love to use is Custom Audiences. Basically, this feature analyses your website traffic and then determines a "custom audience" to target. As a result, your adverts will target those who see the appeal of your product.
In addition, almost everyone today owns a mobile device, and as we mentioned before, social media platforms have been integrated into mobile phones. Facebook is no exception. Moreover, you can always reach your prospective customers, no matter where they are.
Facebook adverts can also take users directly to your company website to make purchases. Users can even share adverts in their feed with friends and family, exposing it to more potential customers. Adverts in the right column, however, can't be shared.
With Facebook adverts, you can accurately track your adverts and conversions using its pixel tracker. As a result, you can see what's working and what's not. Note: we like to use Adespresso to track the success of our advertising campaigns in addition to the Facebook advert tools.
Lastly, Facebook adverts are affordable. The minimum budget is only £1. Plus, you're always in control of your budget and can start and stop when you choose.
Cons:
With Facebook Ads, you have limited copy space. You need to appeal to your customers in 90 characters. Note: this is where images are key! Images can have a huge impact on your engagement and conversion rates. We like to utilise canva.com. It's a simple way to create attractive images that will catch the consumer's eye.
In addition, Facebook still limits the visibility of your adverts, resulting in a low percentage of organic views.
Third, managing your adverts and determining where to start can be somewhat difficult. Facebook offers a variety of tools that will take time to understand and grasp. With time, however, you can learn to develop effective Facebook adverts. In addition, you have the option of selecting a mobile, desktop, or right-column advert. Like anything, you learn through trial and error, what works and what doesn't.
Finally, although Facebook has a £1 minimum and allows you to control your budget, you're going to have to invest much more than a pound to see positive results.
Twitter Adverts
Pros
Like Facebook adverts, you can specifically target users based on their location, interests, and demographics. Additionally, Twitter can target consumers based on your account's followers.
Once you create the advert, it will appear in both the user's feed and search content. You can also specify what you want the outcome to be with your Twitter advert, whether that be to visit your Twitter page or website, etc.
Similar to Facebook, you are in control of your budget. There is no minimum you have to pay and you can discontinue your adverts whenever you want. A cool feature with Twitter adverts is that you only pay when users perform your desired outcome. For example, if you indicate to increase website conversions, you will only pay for each conversion that is an outcome of your Twitter advert.
Lastly, Twitter users also have the option of clicking a link to a website and retweeting an advert to their followers. In addition, people can reply to the advert and favourite it, making adverts slightly more interactive than Facebook.
Cons
Twitter's targeting can be inaccurate. While a majority of the time the targeting is relevant, there are still occurrences when the advert is inapplicable to the individual viewing it. Also, Twitter's analytics are not as in-depth as compared to Facebook or Google.
Next, because the adverts are blended into the feed, there is a higher likelihood of it getting lost in all the clutter. Your advert is not only competing with other adverts but also users' individual posts.
Note: Twitter does allow you to post on the left-hand side in the trending feed, however, these are extremely expensive.
With Facebook, the advert can also be lost in the feed, however, you can reduce this likelihood by displaying your advert in the right-hand column at a much more affordable cost.
Finally, ROI is difficult to track with Twitter adverts. You can't be certain that a Twitter advert led to a purchase.
Conclusion
Overall, the advantages of social media adverts outweigh its disadvantages. Moreover, adverts on social media can help you reach prospective customers and grow your business. In comparing paid adverts on Facebook and Twitter, Facebook's larger user base, targeting tools, and analytics better enable you to reach the prospective customers you want. Now it's up to you, get started today!
Interested in selling on your Facebook page?