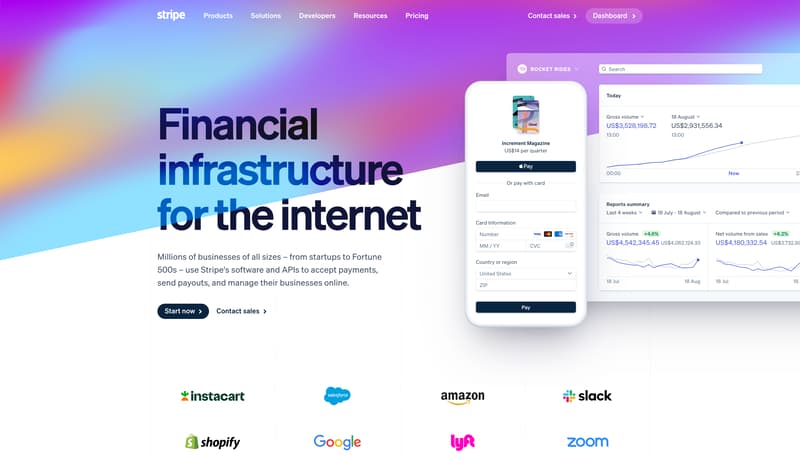 Step-by-Step Guide: Setting up stripe Payment Integration with Shoprocket
Are you looking to start selling products online? Whether you are a startup or an established business, setting up an online store is now easier than ever. With the right ecommerce platform, you can quickly get your store up and running and start selling online.
Shoprocket.io is one of the leading ecommerce solutions for businesses of all sizes. It's easy to use, reliable, and comes with a range of features to help you grow your business. In this article, we'll take a look at how to set up stripe payment integration with Shoprocket.
Advantages of Selling Online
Selling online offers many advantages over traditional brick-and-mortar stores. You can reach a much wider audience, offer more product options, and automate many of the tasks associated with running an online store. Plus, you can save money on overhead costs like rent, utilities, and staffing.
One of the key advantages of selling online is that customers can purchase products from anywhere in the world. This means that you can expand your customer base beyond your local market and tap into new markets without having to invest in additional physical stores.
Another benefit of selling online is that you can track customer behaviour and gain insights into what products they are interested in buying. This allows you to tailor your marketing campaigns to target specific customers and increase conversions.
Challenges of Selling Online
Although there are many advantages to selling online, there are also some challenges that must be addressed. One of the biggest challenges is setting up an effective payment system. Customers need to be able to trust that their payment information is secure when they make a purchase.
Another challenge is making sure that orders are fulfilled quickly and efficiently. Customers expect their orders to arrive on time and in good condition. If orders are delayed or arrive damaged, it can lead to negative reviews and lost customers.
Setting Up Stripe Payment Integration with Shoprocket
Shoprocket makes it easy to set up Stripe payment integration for your store. All you need to do is copy and paste the embed code into your website or web builder, such as WordPress or Wix. Here's how it works:
Step 1: Log in to your Shoprocket account and go to Settings > Payments Gateways.
Step 2: Select "Connect Stripe" (we support connecting both test & live mode) from the list of payment gateways.
Step 3: Copy the embed code provided by Shoprocket and paste it into your website or web builder.
Step 4: Test the integration by making a test purchase using the test mode feature.
Step 5: Once you have tested the integration, switch back to live mode so that customers can make real purchases.
Additional Benefits of Using Shoprocket
In addition to offering easy integration with popular payment gateways such as Stripe, Shoprocket also provides a range of features to help you manage your store effectively. These include a fully hosted solution for easy setup and management; customization options for personalizing your store; integration with popular tools and services; free test mode; compliance with GDPR regulations; 0% transaction fees on all plans; support for multiple payment gateways (Stripe, Paypal, PayU, Verifone) and various payment methods; support for multiple shipping providers (Royal Mail, DHL, FedEx, UPS, Hermes, DPD) and shipping methods; and more.
Conclusion
Setting up an online store has never been easier thanks to Shoprocket's intuitive platform. With its easy integration with popular payment gateways like Stripe, robust features, and support for multiple payment methods and shipping providers, Shoprocket makes it easy for businesses of all sizes to start selling online quickly and securely.
Ready To Start?