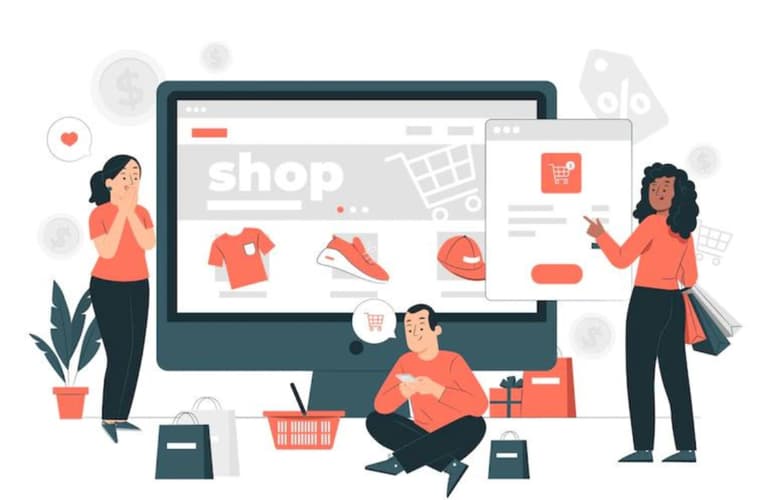 The rise of technology and globalisation has led to an increased reliance on online sites for a wide range of needs. Today, over 26 million e-commerce sites exist globally and the number continues to grow. The digital shopping trend has also grown, with 2.14 billion online shoppers globally in 2021.
The response to e-commerce is overwhelming in every aspect, but it is important to have your unique presence. If your idea is to sell digital products online, your plan will highly depend on what you're selling.
Reasons for Online Shopping
People are turning to e-commerce for several reasons, including the convenience of quick checkouts, the ability to read reviews, access to free shipping and discounts, and the option for returns. The COVID-19 pandemic also played a role in accelerating this trend.
Having a Unique Online Presence
To succeed in e-commerce, it's important to have a unique online presence. This can be achieved by remodelling your website, engaging in new promotion strategies, providing excellent customer service, and giving back to society.
Remodel Website
Your website is the foundation of your online business. Ensure it is well-designed, aesthetically appealing, and provides all the necessary product information to attract and retain customers. You may consider investing in a website revamp or using services like shoprocket to set up and manage your online store.
New Promotion Strategies
Stay ahead of the curve by understanding the latest trends and incorporating new marketing strategies. This could include leveraging influencer marketing, using automated emails, launching scarcity campaigns, including reviews in advertisements, and more.
Customer Assistance
Help your customers by providing high-quality product photos, accessible customer service, personalised communication, and mobile optimisation. Offer educational content such as videos and blog posts to assist customers in using your products and services.
Give Back to Society
Adopting socially responsible practices such as sustainability initiatives and charitable giving can help attract and retain customers.
Focus on Evolution
E-commerce is growing but physical stores still exist. To stand out, keep your online store fresh and evolve to meet customer needs. Don't hesitate to embrace change and stay ahead of the game.
Conclusion
Running an e-commerce website comes with challenges, but success can be achieved by having a unique online presence, engaging in new promotion strategies, providing excellent customer service, and giving back to society. Focus on evolving and adapting to stay ahead in the e-commerce world.