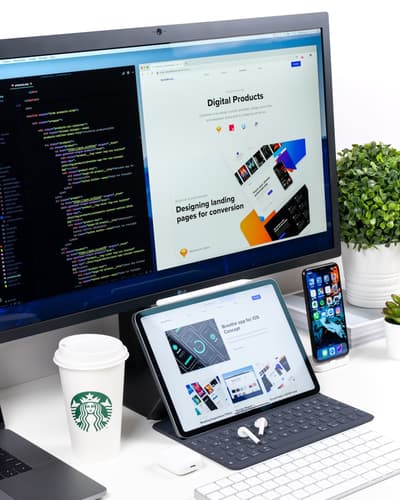 Switch to Shoprocket: The Ecommerce Choice for a High-Conversion Snipcart Alternative
Are you looking for an effective way to sell products online through your existing website? If so, then you should consider Shoprocket.io, a powerful ecommerce platform that simplifies store setup and management.
Shoprocket.io is a robust ecommerce platform that helps you create an online store in minutes. It provides all the features and tools you need to get started, including product selection, marketing, customer engagement, order fulfillment, and more.
In this article, we will discuss the advantages and challenges of selling products online and provide practical solutions to make your business successful. We will also explore various aspects of ecommerce such as SEO optimization, website design, user experience, payment gateways, shipping providers, transaction fees, and more.
Advantages of Selling Products Online
Selling products online has many advantages over traditional brick-and-mortar stores. First of all, it's convenient for customers to shop from the comfort of their own home. Secondly, it's cost-effective since there are no physical overhead costs associated with running an online store. Finally, it's easier to reach a wider audience and generate more sales.
With Shoprocket.io, you can easily set up an online store with just a few clicks. The platform is easy to use and comes with intuitive tools to help you manage your store efficiently. You can add unlimited products and categories to your store and customize the look and feel of your website with different themes.
Challenges of Selling Online
While selling products online has its advantages, there are also some challenges that come along with it. One of the biggest challenges is customer engagement. It can be difficult to build relationships with customers if they don't have the opportunity to interact with your brand in person. Additionally, it can be hard to stand out from the competition when selling products online.
To overcome these challenges, it's important to optimize your website for search engines (SEO) so that customers can easily find your store. You should also focus on providing a great user experience by ensuring that your website is fast and responsive. Finally, you should invest in marketing campaigns to reach new customers and keep them engaged.
Shoprocket.io Features
Shoprocket.io is designed to make setting up and managing an online store simple and efficient. Here are some of the features that make Shoprocket.io stand out from other ecommerce platforms:
Easy Integration: Shoprocket.io can be easily integrated into any existing website or web builder by simply copying and pasting the embed code.
Free Test Mode: With Shoprocket.io's free test mode, you can try out the platform without having to commit to a plan or enter any payment details.
Fully Hosted & White Label Solution: Shoprocket.io offers a fully hosted solution so you don't have to worry about hosting your own website or managing any infrastructure.
Customization Options: You can customize the look and feel of your store with different themes and colors.
Integration with Popular Tools & Services: Shoprocket.io integrates with popular tools like Google Analytics and Mailchimp for added convenience.
Compliance with GDPR Regulations: Shoprocket.io is compliant with GDPR regulations so you can rest assured that your data is secure.
Supported Payment Gateways & Methods
Shoprocket.io supports several payment gateways including stripe, paypal, payu, verifone, as well as various payment methods such as credit cards, debit cards, bank transfers, etc.
Supported Shipping Providers & Methods
Shoprocket.io supports several shipping providers including Royal Mail, DHL, FedEx, UPS, Hermes, DPD as well as various shipping methods such as standard delivery or express delivery.
0% Transaction Fees on All Plans
Shoprocket.io offers 0% transaction fees on all plans so you don't have to worry about additional costs when processing payments.
Conclusion
Shoprocket.io is a powerful ecommerce platform that makes it easy to set up and manage an online store quickly and efficiently. With features like easy integration into existing websites or web builders, free test mode, customization options, supported payment gateways & methods, supported shipping providers & methods and 0% transaction fees on all plans - Shoprocket.io is a great choice for anyone looking for an effective Snipcart alternative.
Ready To Start?
If you're ready to start selling products online through your existing website then Shoprocket.io is the perfect solution for you! Sign up today for free and get access to all the features you need to create an amazing online store.