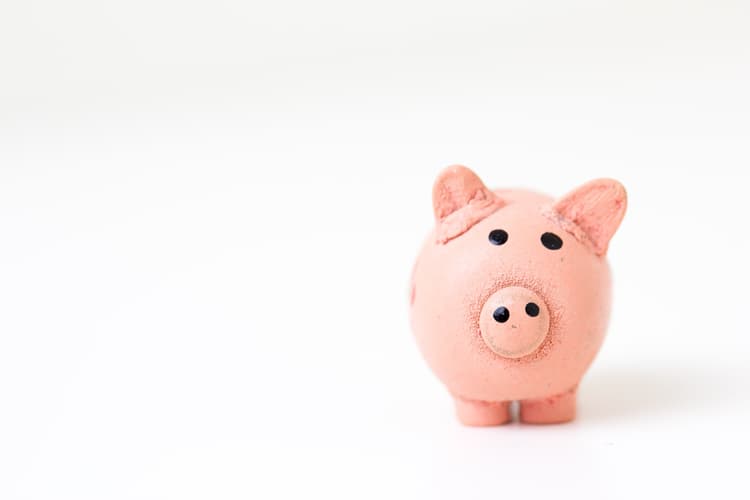 So, you want to boost sales on your online store. One simple internet search will tell you that there are a million ideas of how to do that. But it really comes down to your ability to convert visitors to customers. Boosting your conversion rate will, in fact, boost your sales.
What is conversion rate?
Conversion rate measures what happens, or doesn't happen, once people are actually at your website. It's the percentage of people who take the action you wish your visitors to take. This action is basically anything beyond simple page scrolling, ie. to purchase products, register for services, download software or subscribe to a newsletter.
Why should you care?
An increased conversion rate leads to the ability to purchase more traffic. More traffic means more customers and more repeat customers. This means more sales, more profit, more success. The cycle starts with your conversion rate.
Furthermore, the better conversion your site has, the more useful your marketing efforts are. When your conversion rate increases, then your PPC campaigns, affiliate marketing, and other advertising, will suddenly become much more profitable.
If you can get people to your site, but then they get stuck, or stall out, your efforts aren't producing any profit or other results. With a higher conversion rate, your marketing prowess will not go to waste.
Here are 14 immediate changes you can make to your site in order to boost your conversion rate:
Mix in some videos.
64–85% of users are more likely to buy a product after watching a video.
Videos bridge the gap between tangible and virtual. Instead of waiting until delivery, potential customers can experience your product through watching your tutorial, demonstration, showing, etc., of the product.
Furthermore, if you feature people in the video, you add a human element to your website, which also boosts conversion.
2) Ensure your site is speedy.
51% of internet users abandon a slow site- AND close to half of internet users expect a site to load within 2 seconds. Keep your visitors around with a blazing fast site.
3) Provide what you promised in your PPC.
If you advertise product X, send them directly to product X when they click on your PPC ad. Visitors might not take the time to search for the product and will more likely move on to other sources.
4) Filter, filter, filter.
Too many choices can overwhelm your customer. Provide filters that allow for visitors to shop through groups of products.
Try suggesting your most popular product, or giving them the option to view a small number of items per page.
5) Keep your CTAs above the fold.
Make sure your visitors don't have to scroll in order to see the action you want them to take.
6) Develop a live chat.
90% of internet users consider the live chat to be helpful- so helpful that over a third of users make purchases within the chat feature.
Not only does a live chat encourage visitors to become buyers, but it is also a feature to boost retention. 63% of customers return to a site that has a live chat.
7) Post customer reviews as social proof.
60% consult reviews before purchasing a product. You should be surveying your customers anyways, so display their feedback noticeably on your website.
Provide social proof and take comments from informal social media comments. This also demonstrates that your customers interact with your company outside of just purchasing from your site. Plus, it's a subtle promotion for your social media accounts.
8) Highlight the security of your store.
48% visitors rely on trust seals in their decision to make a purchase from a site. Worried your site isn't secure enough? Check out our guide on creating airtight security for your online store.
9) Offer alternative payment options.
At Shoprocket, we offer payment through PayPal or Stripe, two reliable brands that make it very convenient for customers to complete their purchase.
10) Push customers to buy now, right now.
A sense of urgency puts pressure on your customers to complete their transaction. Limiting time adds value to your product. For example, when booking flights, EasyJet alerts you that, "51 other people are looking at this route." And ModCloth places a small banner on the image of their product saying, "One left in stock!" These kinds of announcements push customers to make a decision quickly lest the product becomes no longer available.
11) Ensure your website search is clear and direct.
50% of visitors use the search feature to navigate a site. Capitalise on this and give half of your visitors an accessible navigation.
12) Offer free shipping!
93% are encouraged to buy if presented with free shipping. This is the number one consideration for completing a transaction. In fact, in 2014, 63% of Amazon customers joined because of free shipping.
13) Provide clear contact information
Your site will seem much more legitimate if your visitors can find your contact information easily. Include as many routes to contact you as you can. If you can guarantee that you'll get back to your visitors within X number of days, let them know!
Bonus: consider adding pictures of yourself and your team to humanise your website.
14) Make sure your site is mobile-friendly.
Considering over half of users access the internet over their mobile device, it is absolutely crucial that you have optimised your site for mobiles.
There are a few steps you should be taking in the process in order to boost your conversion rate.
First, research/analyse your problem.
So you've got traffic to your site. What is keeping your customers from taking the next step? Where, on your site or within your process, does traffic stall, or abandon your site?
Become your customer- Go through your entire process with the customer experience in mind. Think about the things that make you want to buy from other websites and incorporate them into your own. Think about the things that frustrate you when buying online and avoid those in your own site.
Talk to your customers- Survey, survey, survey. Ask your customers why they decided to buy from you. Were there any times they hesitated to buy? What made them still want to buy from you?
Talk to your sales team- What are the things your sales teams is hearing? Which part of the sales process are they struggling the most with? What part of your product does your sales team have the hardest time pitching? Ask them where most customers lose interest in your product or service, or what makes the customer really excited.
Use Google Analytics- This tool offer data on site visits, page views, bounce rate, average time on site, pages per visit and percentage of new visits. It can also track referral traffic including search engine, direct visits, website referrals and marketing campaigns (PPC, Banner advertising, e-mail marketing etc.)
Find and try other analytic tools- Such as Guiding Metrics which is recommended by Forbes.
2. Devise solutions
List all solutions, including the far-fetched ones. Get creative, think outside the box. Then prioritise those solutions as ones you want to try as soon as possible and the ones that can wait a while. After fully testing a solution, come back to this list and move on to the next priority.
3. Test solutions
This is where the ever trendy A/B testing comes into play. Maybe your visitors aren't converting because your CTA is weak. So you test a button with the text, "Get Started" versus a button that says, "Test it Out".
When testing, focus on one element at a time so you can really understand what element is converting better. For instance, if changing the colour of your CTA button, don't change the colour AND placement on the page. Test on aspect at a time.
There are tools that can help you analyse the effectiveness of your solutions. Some examples include Crazy Egg (heat mapping to visualise where your customers are, or aren't, clicking), and the always popular Google Web Optimization.
4. Review and scale/expand
Do your changes produce favourable results? Losses are just as important as wins- you know what works and what doesn't work.
Are the changes you've made able to be applied to other aspects of your website? Do it!
An increase in conversion is an increase in sales. Is there any better reason to start boosting your conversion rate now?