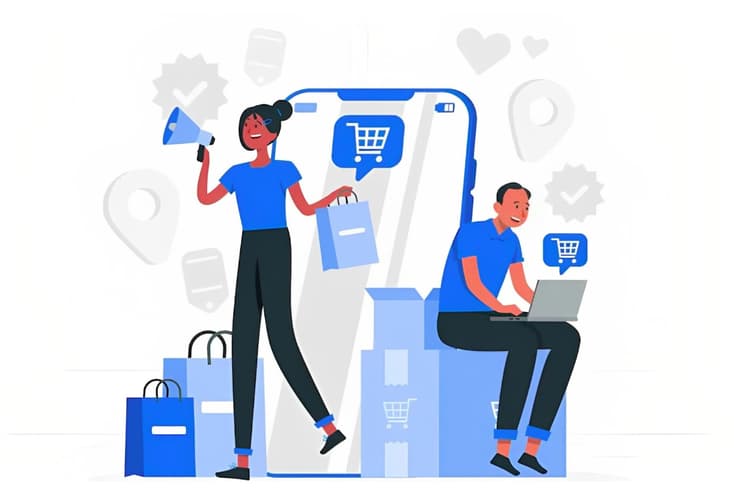 E-commerce has become a highly profitable option for businesses, offering growth opportunities in all sectors. According to market research firm imarc, the global e-commerce market was valued at $16.6 trillion in 2022 and is projected to reach $70.9 trillion by 2028.
Setting up an e-commerce website can seem like a daunting task, with website development, launch, and management all on your plate. But don't worry, e-commerce enablers are here to help. You can have a fully functional online store linked to your website in a matter of minutes. Shoprocket can guide you through the process every step of the way.
It's important to remember that e-commerce is not just about adding a shopping cart to your website. It's a continuous process of learning and adapting to market trends and customer preferences. By keeping a few key points in mind, you can stay ahead of the competition and attract new customers while retaining your current ones.
Overcoming Inflation with Bundles
In the current economic climate where inflation is rampant, it's crucial for sellers to offer competitive prices to attract customers. Understanding market trends, product positioning and target audience is key to formulating a winning strategy. A thoughtful marketing campaign that acknowledges the tough situation could work wonders - such as discounts, 'buy one get one' deals or bundling products at a lower price, which not only saves customers money, but also drives sales.
Expanding Sales Channels
With the rise of online markets, there are now multiple channels to sell products through. Customers tend to prefer a particular type of channel when making purchases, often sticking to a trusted e-commerce platform. This presents an opportunity for sellers to cater to customer preferences by researching the best channels for their product and offering options such as the brand website, retail stores, popular e-marketplaces or even social media platforms like Instagram.
Sustainability Matters
Given the heightened awareness of eco-friendly products and sustainable practices, it's wise to incorporate sustainable packaging and shipping in your business plan. Utilize biodegradable and reusable materials, monitor delivery emissions and strive to reduce environmental impact.
Personalizing the Customer Experience
Customers are individuals with unique needs and wants, so personalizing the shopping experience for your target audience is key. Offer product recommendations and options that cater to their tastes, making the e-shop visit enjoyable and building brand loyalty. Artificial intelligence can play a role in this by providing personalised product suggestions based on previous purchases or views. Chatbots and automated emails can also enhance the shopping experience.
Maximizing Influencer Marketing
The influence of social media is undeniable, with people often being influenced by actions displayed on these platforms. To take advantage of this, include influencer marketing in your strategy. This could involve sending PR packages or paying influencers for posts. It's important to remember that each influencer has a unique target audience, so a creative and flexible approach is essential.
Designing for Your Brand
A brand's identity is shaped by the type of products offered and the aesthetic that is desired. E-commerce platforms allow you to create an online store that reflects your brand and appeals to your target audience. The setup process is simple, with a website builder that enables you to customize the look and feel of your store.
Get Started with Shoprocket
Shoprocket helps you establish an online store in just a few easy steps. Simply list your products, embed the code into your website, and you're ready to start selling. With these tips in mind, you'll be well on your way to creating a successful e-commerce business that stands out from the competition.
Three simple steps can be completed in less than 5 minutes.
Add: List your products. The same can be done into categories and as many as you want.
Embed: The next step is to embed the code into your website and it is as simple as copy and pasting.
Sell: You are done and ready to take orders. Start selling today!
With all these pointers in mind, you can rise above your competitors and create a brand image suitable to you. Adding a shopping cart to a website can bring you a profitable business.