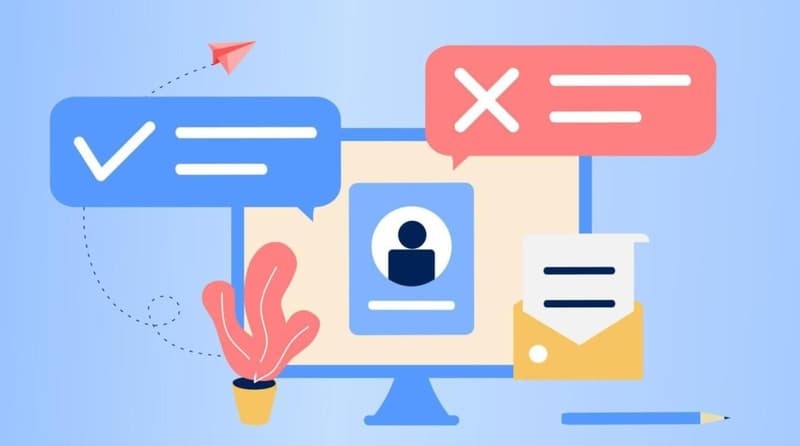 Did you know that eCommerce sales surpassed USD 5.2 trillion worldwide in 2021? The eCommerce industry is growing exponentially. It is estimated to reach USD 8.1 trillion by 2026. Ranging from physical to digital products, you can find everything online.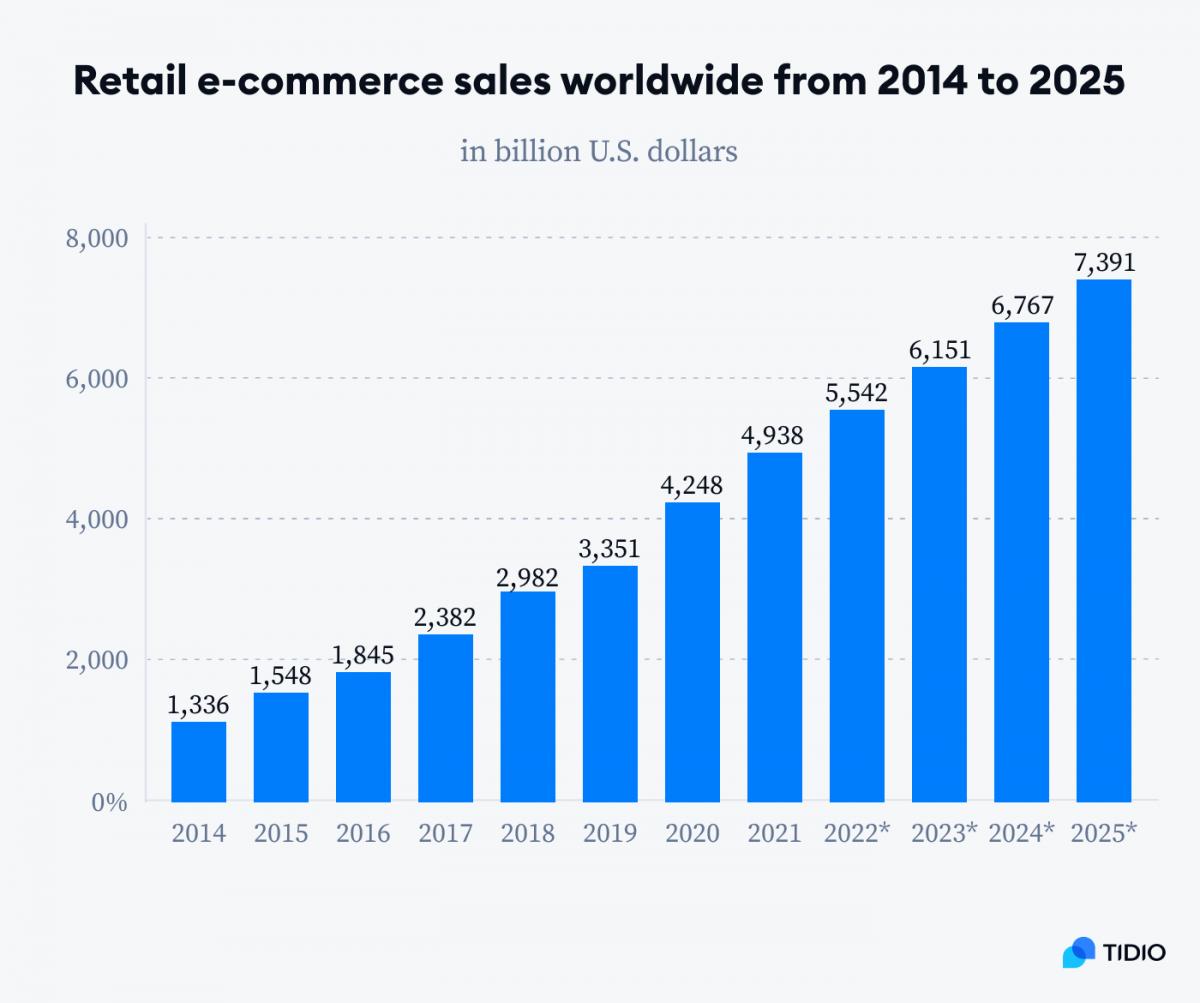 https://www.tidio.com/blog/online-shopping-statistics/
The convenience of shopping online, that too from the comfort of home, has significantly changed the way customers buy products or services. In addition, the boom in the eCommerce industry has also benefited manufacturers and retailers. Nowadays, they can easily sell their products and reach a wide audience base, enabling them to expand their business.
So, if you are seeking ways to improve your business profit, you should think about shifting your brick-and-mortar store online. And for this, you will either need to find the right platforms to sell digital products online or create an eCommerce website. Selling your products online not only allows you to expand your business overseas but also aids in improving your brand identity.
However, having an eCommerce website is not sufficient. Since your customers can't touch your products online, your website provides the look and feel of products to your customers. That is why it is crucial to have a good website design.
A good eCommerce website is all about using the right color, fonts, images, graphics, and words that can create a lasting impression on your visitor's mind and compel them to purchase your products. But What is the best eCommerce website design?
Here Are a Few Tips on How to Design an Ecommerce Website:
1. Keep It Simple:
When you run an online business, you want your audience to see you're a legit business. However, a poorly designed website can make you look like you're running a scam and you are not trustworthy. It is said that 75% of website credibility comes from its design.
Moreover, 42% of people will leave a website because of poor functionality. They don't want to waste their time trying to figure out how to use a website. Instead, they want to be able to find what they're looking for quickly and easily.
So, when you're designing your website, make sure your website is responsive, intuitive, and easy to navigate. Organize your products into categories and subcategories, and use clear, descriptive names for each page. Make it easy for visitors to find what they're looking for with a search bar and product filters.
2. Make Branding A Priority:
When it comes to online shopping, people prefer to buy products from established brands. According to GBAF Publications, 71% of consumers are more likely to buy a product or service from a recognized brand. That is why it is vital to focus on your branding.
In today's world, your website is the first point of contact between you and your customers. So, it's important to ensure your website is designed to reflect your values to your customers. Not only will this help you gain your visitors' trust but also drive sales to your eCommerce business.
So, when designing your website, you should take some time to define your brand. Think about how you want your website to look and feel. What colors and fonts represent your brand? How can you make sure that your website communicates your brand message? What makes your brand different from other available eCommerce stores? Knowing the answers to these questions will help you understand your brand better and build a good eCommerce website.
3. Use The Right Design Elements:
The goal of any website should be to create a user experience that is both enjoyable and easy to navigate. Design elements are the building blocks of a website. They play a critical role in determining how users perceive your brand. That is why it is vital to choose the right design elements, contributing to the overall goal.
Some common design elements include:
Color: The colors you use on your website will play a big role in setting the tone and mood. Choose colors that are in line with your brand identity and can create the desired atmosphere.



Font size: The font size you use should be legible and easy to read. Keep in mind that different font sizes will be needed for different types of content.



Template: The template you choose should be easy to use and customize. It should also be responsive, meaning it will adjust to different screen sizes.



HD Images: The images you use should be high quality and relevant to your brand. They should also be properly sized for the different areas of your website.
4. Focus On Your Website Content:
Your website content is what will ultimately sell your products. So it's important to focus on creating well-written and relevant content that will appeal to your target audience.
To help you get started, here are a few questions to ask yourself:
Who is your target audience?

What needs or problems do they have that your products can help with?

What kind of content will appeal to them?
Once you've answered these questions, you'll have a better idea of the kind of content you need to create.
5. Use The Right Plugin:
There are a number of WordPress plugins available that can help you create a beautiful and functional eCommerce website. It includes WooCommerce, Shopify, BigCommerce, etc.
Each of these plugins has its own strengths and weaknesses, so it's important to choose the one that's right for your business. For example, WooCommerce is a great choice for businesses that want a lot of control over the design and functionality of their site. In contrast, Shopify is a good choice for businesses that want an easy-to-use platform with a lot of built-in features.
However, remember that these WordPress plugins require you to be a coding expert. And if you are not good at coding, you need to look for eCommerce website design services, which can turn out to be expensive. Here is where online site builder tools like Shoprocket come in handy.
An online site builder is a software application that enables users to create a website without any prior web design experience or knowledge of HTML code. Usually, online site builder tools provide a set of templates from which users can choose and then add their own content and images to personalize the site. The site builder tool then generates the HTML code for the user's website, which can be embedded into website HTML coding to add eCommerce functionality to the site.
The Bottom Line
Now that you know how to design a good eCommerce website, what are you waiting for? Build an eCommerce site and take your business to the next level. And if you already have a website and you don't want to invest in building a new website from scratch, you can use Shoprocket to turn your existing site into an eCommerce site. Get in touch with our experts now to know more about how Shoprocket works!