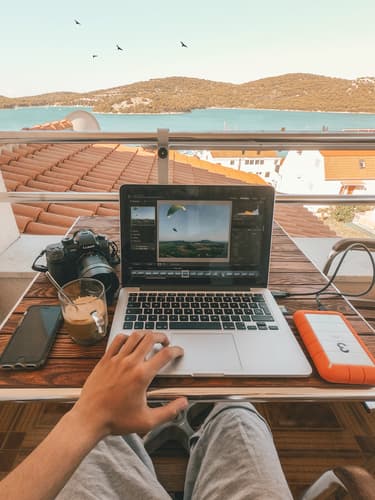 Have you been thinking about moving from a traditional office space to a distributed model of working? Maybe you already have and you're trying to figure out how to make it work?
We've been there. Here at Shoprocket we recently moved from a centralised office to working as a remote team. The distributed work model offers a lot of freedom but can be difficult to manage. There are a lot of opinions on whether is beneficial to get rid of a centralised office and have your employees work wherever they'd please.
This article's focus is to share my experience working with Shoprocket's distributed team. Why should you care about an intern's experience? Because whether you're thinking of making the switch or you already have, why not learn about what another team does in order to make a remote team work?
So, why did Shoprocket go for the distributed model?
Well first things first, an office space was the most expensive asset. With so many options of places to work and some employees already working from other countries, the office wasn't a necessity. Why not reallocate the funds used for an owned space to the many other needs of a startup? It's just good budgeting. Especially since an office is not always fully utilised by some employees. Why pay for a space when some team members would rather work from home?
This model also opens up opportunities for travel. For the American intern with a wanderlust in the stepping stone to Europe, I am all for this. Since you're not tied to a desk, why be tied to a city or even country? All you need is good wifi and a get-it-done attitude and you can work from wherever you please.
My biggest takeaway from this experience: the single most important part of a distributed team is good communication. Effective and smooth communication is crucial to having a successful remote team. Since you'll mostly be communicating online or over the phone, being able to explain ideas, mitigate problems, delegate tasks, and check progress in a clear and concise way is absolutely vital.
In order to encourage good communication, we utilise a few very important tools and follow a few exercises. First, I'll take you through our tools which include:
Slack
Slack is basically your virtual office. With a startup of 12 people, Slack is a great platform to run ideas by your colleagues, get feedback, discuss new developments, build camaraderie, or literally anything else you can do with online messaging. In our Slack, we have a general, all-employee message, and we have created channels specific topics, projects, and departments. This is helpful so that important questions or idea aren't lost in the shuffle. For example, we have a #marketing channel, a #lunch channel, a #news channel and a #general channel, amongst 42 others. You aren't forced to be bothered with channels that don't directly involve you, but you can also stay updated with all parts of the company by reviewing what's discussed on other channels. You can also direct message individuals as needed. For an intern, this is a wonderful option so that everyone doesn't see my stupid questions.
Trello
Trello is our online sticky-note board. It holds to-dos in cards that you can organise in any way that makes sense to you. For example, marketing organises tasks by who is responsible for which tasks. These tasks are colour coded by priority. We also have tasks under "Blocked", "Someday" or "Done" columns, which means these tasks are awaiting progress by another employee, ideas for the future, or completed, respectively. This is great for jotting down ideas you may want to complete in the future but aren't priorities at the moment. Plus when finished with a task, any employee can look at the Trello board and see what task they should move on to. Is there really anything more satisfying than moving a completed task card into the "Done" column?
Google Docs
Finally, a tool I recognised coming into this job. I've been a fan of Google Docs since I first used it for schoolwork. Google Docs is great for collaboration on various projects. You can create speadsheets, powerpoints, and documents that are all tied to your Gmail account online. Multiple people can work and edit a document at the same time. You can create folders within folders for maximum organisation.
Passopolis
Instead of constantly pestering the team for login information, we use the Passopolis plugin. It allows for any employee to access login credentials to sites/services the company is registered for.
Next, let's talk about our processes. Working in tandem with our tools, we also follow a few exercises to ensure a dynamic, comfortable, and efficient culture. Our processes include:
Mushroom meetings
Mushroom meetings are meetings in which team members talk about anything outside of work. These are held either in person or over a video call, depending on where the members are working from. The aim is to get to know the other person on a more personal level. You can learn a lot about someone's story by talking to them for 30 minutes. Shoprocket makes an active effort to never cancel a mushroom meeting or continuously push it back. For use, building meaningful relationships with your colleagues is just as important as getting your work done.
In-person hangouts/events
Although our team works from where they want, we have a solid group that are based in London. This allows for the team to meet up outside of work. Online chats can only so far. Now I can read team member's messages in their voices and place a name with a face. For example, we recently went bowling and it was great fun.
Daily Standups
One of our Slack channels is solely dedicated to daily standups. These quick blurbs showcase what tasks each employee has completed, is working on, and what obstacles are hindering progress. Not only is this a great tool for keeping everyone accountable, but it is useful for planning and coordinating tasks. People know what to expect and when to expect it.
Everyone also shares where they are working for the day and where they plan to work the next. This is especially helpful for employees who like working with others because they can plan to meet up with another employee if in the same city. Plus it gives people ideas of great places to work next.
Weekly all-company standups
Every Friday the whole team gets together on Google Hangouts to discuss the latest and greatest of their departments. This is where we hash out responsibilities, what is going well and what needs to change. Shoprocket embraces a very open and honest culture. The team dynamic is not hierarchical.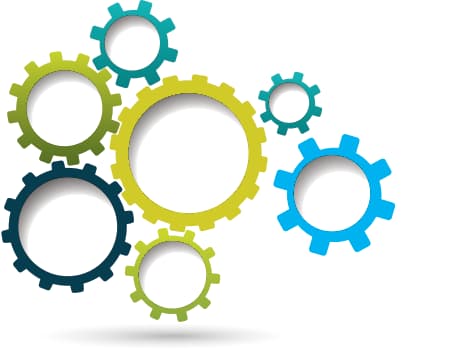 So far working in a distributed team has been an interesting experience. It took a while for me to be comfortable not having a set schedule in a constant office space. But it's also been great to see different parts of London day-to-day.
Discuss with your team what work model works best for them. Nothing is permanent. If your team wants to revert back to or try a traditional office space, that's okay! Even here at Shoprocket, we've discussed what departments (ie. sales and marketing) might work better in a central office space. We are always reassessing our situation and looking for ways to improve it.