To manage your Product media (images, videos & audio) to be displayed publicly in your Products, navigate to the product you want to edit in your dashboard, then click on the Media tab.
If you're looking for how to manage digital downloads, check our guide on uploading digital downloads to products
Product images and videos can be uploaded here (100MB max per file).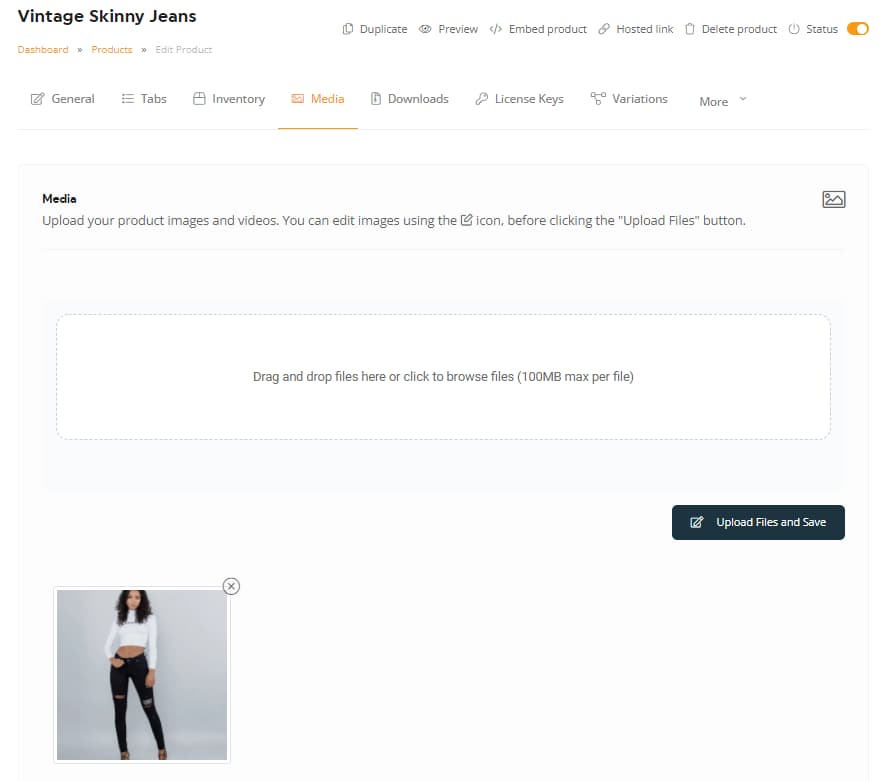 Uploaded images can also be edited by clicking the pencil icon before clicking the Upload Files and Save button. Clicking the 'x' icon will cancel the upload.

Crop, rotate or zoom into the image and either Confirm, Cancel or Delete.
Once your media files have been uploaded to your product, you can reorder them by dragging & dropping them from the list. The first image in the list will be the product hero image, the rest will be available via the thumbnails and by swiping through the image gallery slider.